Bringing a Sense of Ease to the Table
Nima
Since its inception, the Nima community has tested and contributed over 10,000 foods in the app, making the world of food safe for everyone. The Nima Gluten Sensor engages a community of gluten sensitive food lovers. The Nima gluten device and its app empower people to eat without fear.
Starting with a Strategy
Bringing Peace of Mind to Mealtime
The Nima Gluten tester is a pocket-sized sensor that can find traces of gluten in food in about three minutes. The Rightpoint team worked on a gluten sensor companion app for the iPhone. The Nima Gluten Tester app needed to help users manage their Nima sensors, share their test results, and find restaurants with gluten-free food. 
We wanted to make the experience with a pocket-sized device come to life. In order to help expand upon its brand, we used custom illustrations to improve the user's experience. Our illustration demonstrated how what used to be a stressful eating situation, could be easy and fun. In turn, Nima's users now associate their brand with peace of mind.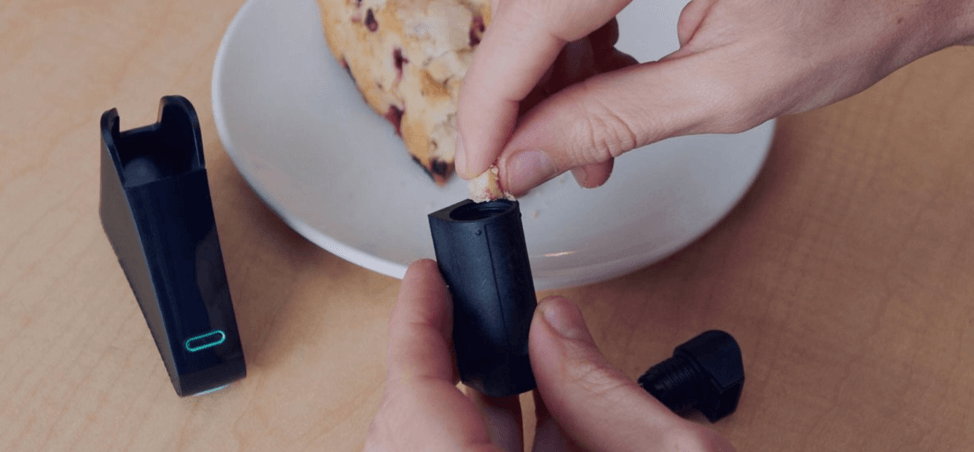 Work
Defining Success For the Nima App
The Nima team shared an extensive amount of background information to aid this ideation phase. These materials included survey results showcasing high demand for a companion app, the demographics of Nima's users, firmware documentation, and the Nima API spec. After this productive time together, the Rightpoint Experience team wireframed the major user workflows, while the engineering team investigated hardware integration. 
The Nima app helps users easily manage their Nima sensors, log new tests, and find restaurants that accommodate people with gluten sensitivities. With those goals in mind, the Rightpoint team included several features. The Nima app includes easy guided pairing via Bluetooth and Firmware updates. Users can also enjoy a universal test score from the community (The Nima Score), map-based restaurant search, and easy and automatic food logging.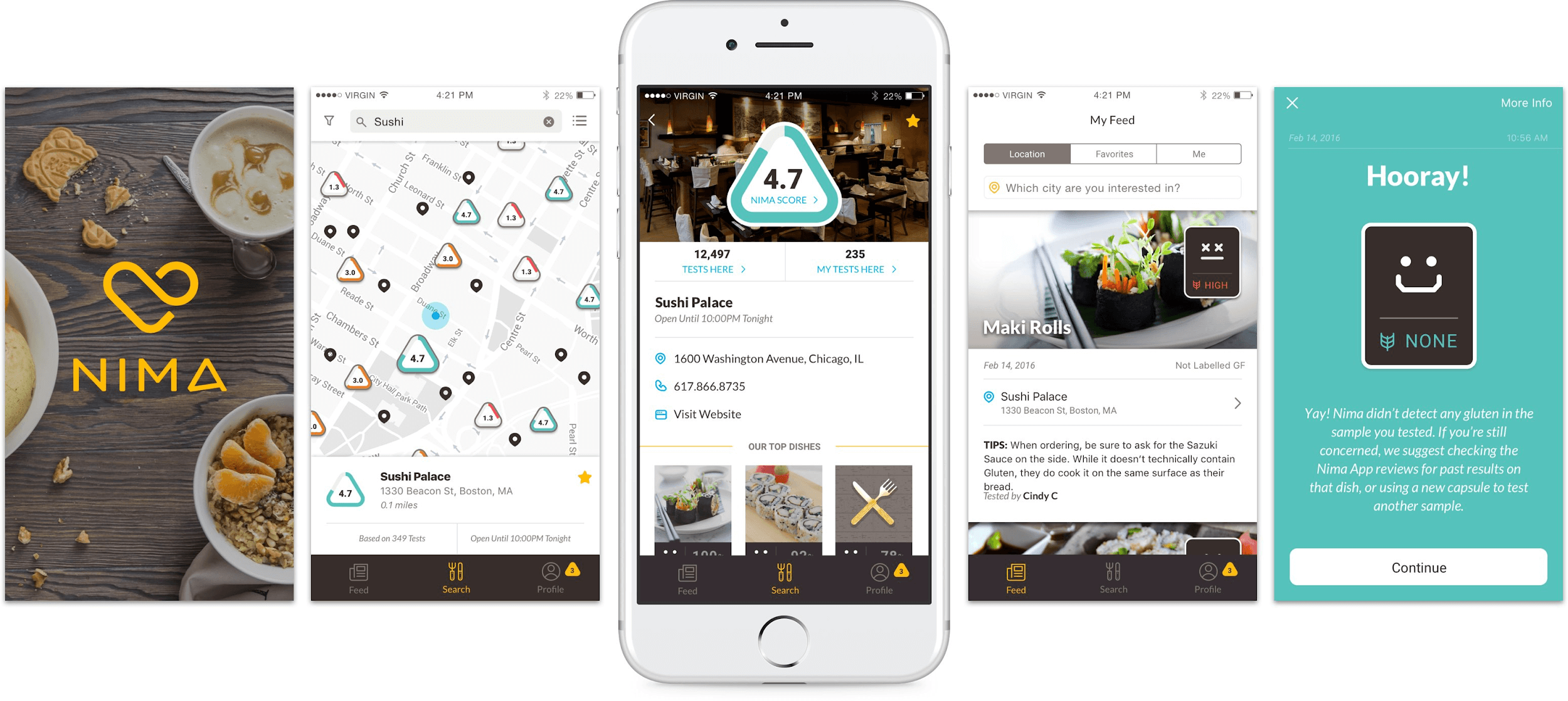 The Nima gluten sensor device and the easy-to-use app has helped users explore foods and restaurants without fear. The Nima gluten testing app encourages users to share what they've learned with others. By engaging with the community, users have the opportunity to learn through both analytics and user-generated reviews. Nima Gluten Sensor for iOS was a major milestone for the Nima team's mobile strategy. The Nima app provides the company with a strong foundation to build upon in the future. 
5,000+
People that dine without allergy stress thanks to Nima
10,000
User contributions to the Nima App
Our Contributions
Capabilities
Mobile and Emerging Technology
Our Contributions
Technology