Experience Evolution through Progressive Web Apps
Industry West
It's not often you get the chance to implement cutting-edge technology and see an immediate return on that investment. But that's precisely what Industry West did with its new Warehouse Sale site. Using a PWA build approach, they were able to realize a nearly 4.5X ROI on the site implementation within four days of launch.
Online furniture retailing is a challenging business: from warehousing to logistics, holding product and getting it to the customer is itself a challenge. Customers have high expectations when spending at these price points, and Industry West's desire to pilot new technology for a future upgrade to their core branded sites created the opportunity to use a liquidation event as the test bed for a future tech stack. 
When selling high-priced products online, it requires a superlative experience. Interactivity, speed, searchability, discoverability, and ease of use were requirements for the growing online retailer.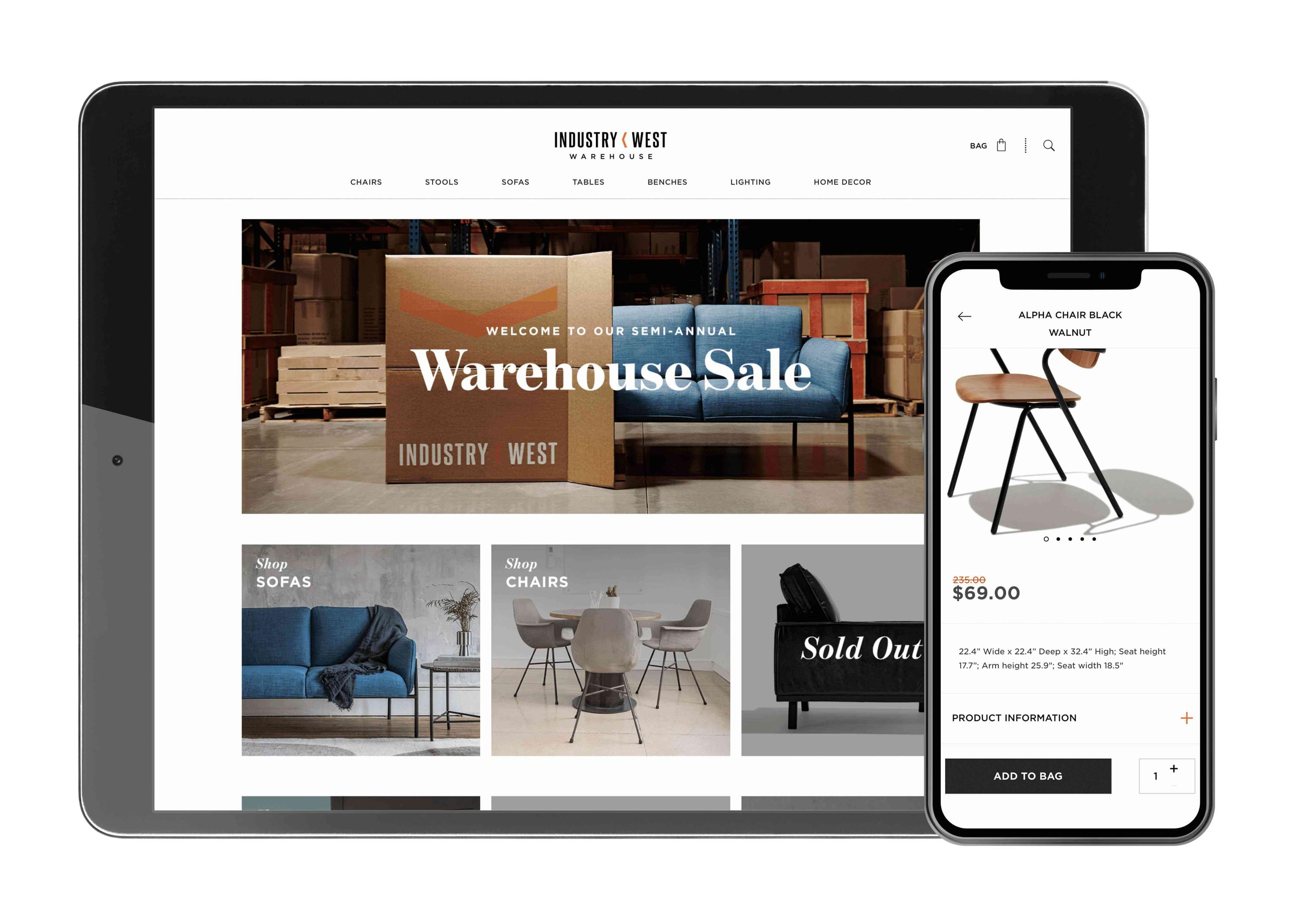 After a needs analysis, Rightpoint determined that an app-like experience, delivered as a PWA in the browser, would be a good fit to meet all of the stated needs. The build is powered by the Magento Commerce stack, which powers other Industry West properties including Favor and their branded dot-com sites. 
Because of Magento's flexibility and ecosystem of solutions, Rightpoint evaluated three vendors of PWA technology, and selected ScandiPWA. This solution didn't require extensive changes to the infrastructure or devops pipelines for Industry West, which was a risk factor for other PWA solutions.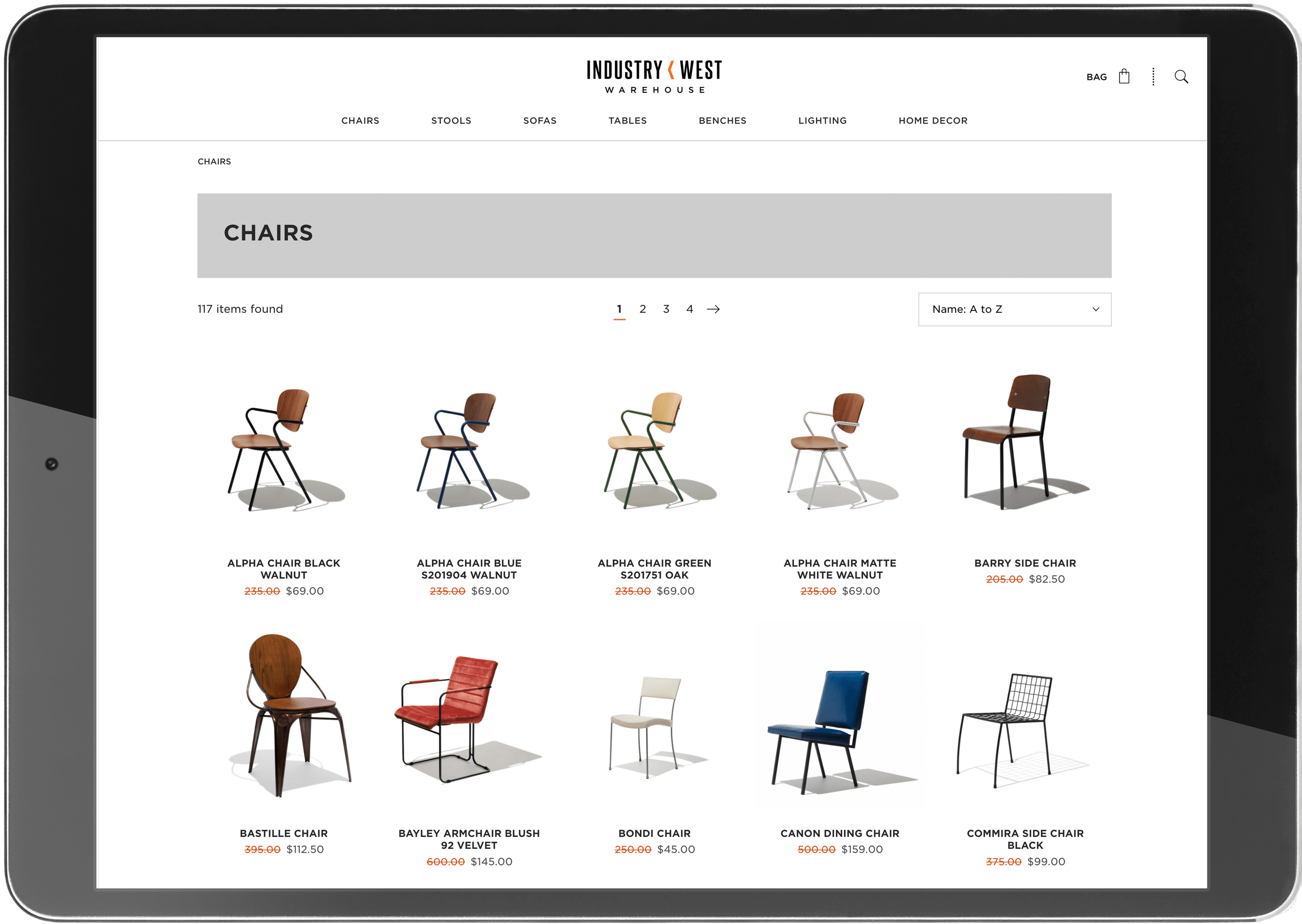 "I can't say enough about how pleased we are with the new warehouse site. We've built a brand with enough cache that the customer response to this has been amazing, but if we didn't have a strong, underlying tech stack it would all be for naught. With the PWA we were able to utilize our underlying codebase and data to spin up a site that created internal efficiencies, offered a great customer experience and is super-fast! I mean fast! We love the work we've done with Rightpoint on this and are looking forward to additional use cases, some of which we already have on docket for later this year."
Ian Leslie
Chief Marketing Officer, Industry West
The results were astounding. The new site drove over $500,000 in revenue in just 96 hours after launch. A viral marketing campaign contributed to the success of the project, as it drove purely organic traffic into the new site. 
Our Contributions
Capabilities
eCommerce and Websites

User Experience (UX) and Design

Experience Evolution

Digital Strategy

Experience Design

Technical Architecture

Solutions Architecture
Out Contributions
Technology
Magento Commerce

Progressive Web Apps

Headless Commerce