Pivoting from B-to-little-b
SalonCentric
Operating in 48 states, SalonCentric, a L'Oréal Company, is the premier distributor of salon professional products. It's their vision to be your business partner of choice. By providing the best brands, the best education and the best business-building support, they transform every salon into a destination of choice. 
In the modern B2B context, getting customers to shift over to your new digital platform takes a lot of work - training, enablement, and true convenience. In that sense, the hardest challenge to solve for is getting buy-in from your customers and driving adoption to the platform; and when that platform is a Commerce-centric platform, the stakes are high. While the main challenge is driving adoption with their distributors, they are using the success of this investment to launch distributor-branded portals using Magento Cloud – paving the future of B-to-little-B is for the global beauty giant. 
SalonCentric came to Rightpoint looking to create an omnichannel strategy for their Midwest distributors of beauty products: State Beauty Supply, and RDA Pro Mart. Together, State|RDA would bring the best of in-store experience to the digital commerce experience. In doing so, they saw need replatform their B2B site to Magento Commerce Cloud. Together we leveraged the multi-store capabilities of Magento, blending content and commerce in a B-to-Small-B distribution sales context.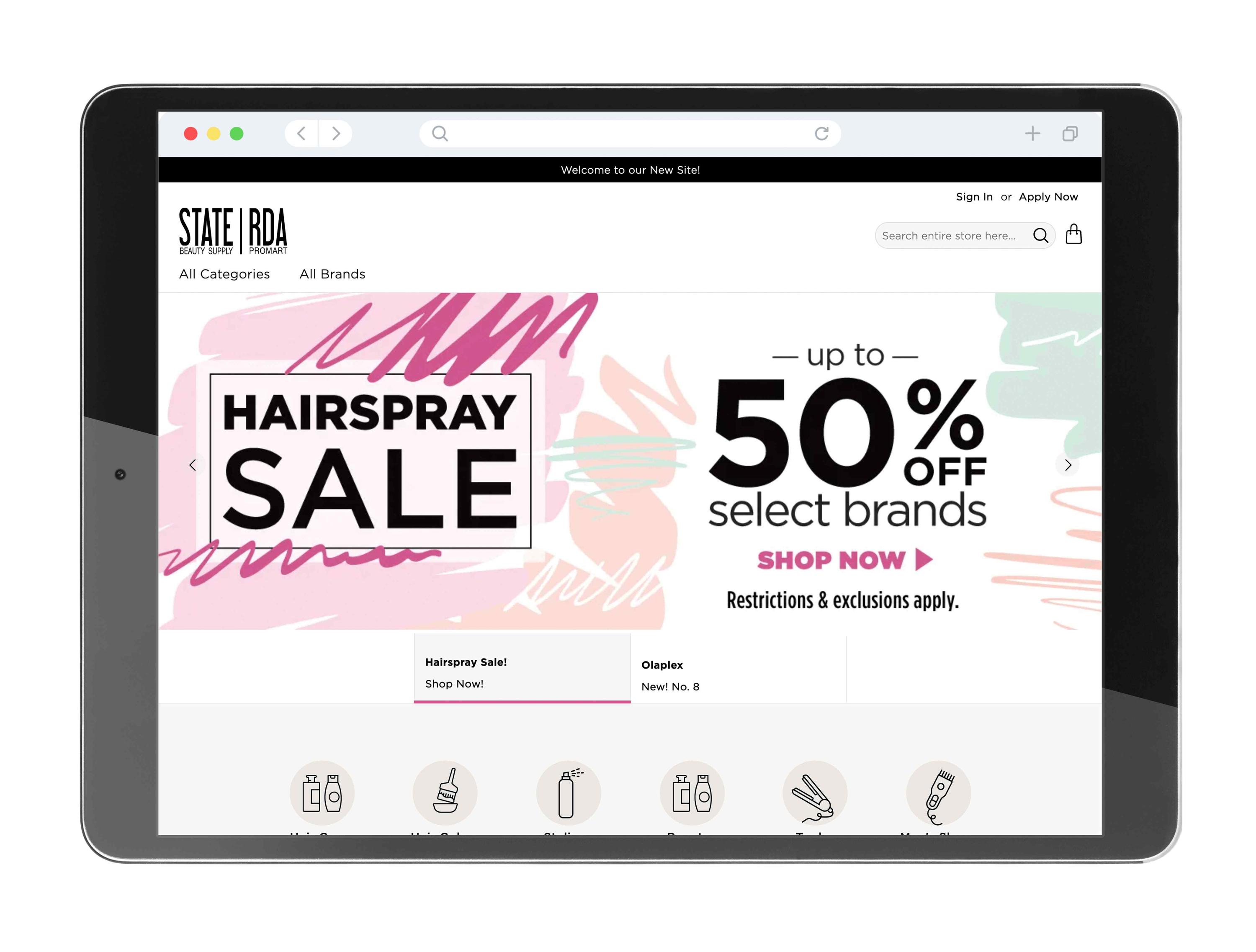 Rightpoint implemented the Magento Commerce solution with the capability of launching up to 200 storefronts. Logistics challenges included client onboarding, digital assortment, merchandising and regionally-specific marketing, and more. Integrations required a custom payment method, integrated with Magento's stored card functionality, to integrate with the cards used by these stores. Offline order history, products, inventory, and customer information will all continuously update. 
Specific UX improvements include: 
Pickup in store 

Special account permissions for sales reps and non-sales reps 

Site Launcher: Ability for master store admins to easily launch new regions, new teams, and new catalogs across the distributor organizations, creating and maintaining launch templates

Multi-media CMS and video capabilities

Store Locator

Custom product types
90
Connected Inventory Sources
100+
Streamlined Pricing Structures
Our Contributions
Capabilities
Omnichannel Strategy

Content Design

User Experience (UX) and Design

Customer Experience Design

eCommerce and Websites

User Journey Design
Our Contributions
Technology
Magento Cloud

Integrations to ERP, PIM, CRM, CMS, POS

Business Intelligence Tooling