Bringing German Engineering into the World of Digital Commerce
Martor
Martor is the international leading partner for safer cutting solutions. For more than 75 years, the family owned company based in Solingen has been combining quality with innovation to manufacture premium cutting tools for industrial and professional purposes. Today, the brand Martor is represented by partners and dealers in more than 70 countries all over the world.
Starting With A Strategy
Creating a Seamless Buying Experience for Visitors
Through discussions with leadership and after conducting primary research, we concluded that Martor should be the thought leader on the topic of safety knives in the US and Canada. Therefore, we decided to implement a robust content marketing approach alongside the e-commerce experience which contained blogging, social media and content on the site on how to become a safer organization. This content enabled Martor to drive more traffic to the site as well as increase conversion of site visitors.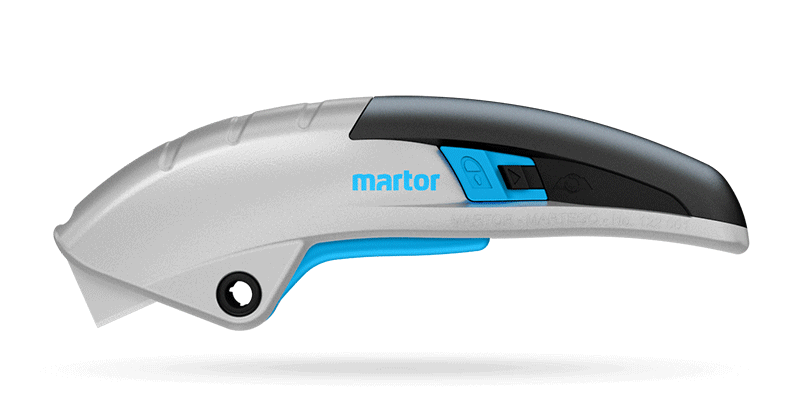 Work
Building a Digital Experience for Specific Safety Needs
We started by identifying and developing specific Martor personas and created customer journey maps that related to each persona. The key insight we learned was that customers needed an easy way to identify the type of knife they needed for their specific cutting application. 
Product Selection Wizard 
We built a custom product selection wizard that enables customers to choose several attributes about a knife Level of Safety, Material to Cut, Knife Body Material, and Blade Engagement.  This allows the user to filter down a large amount of available knives to a specific set that are relevant to the customer. 
Thought Leadership and Promotion 
We built a blog to enable Martor to promote thought leadership on topics such as how to become a safer organization. We increased visibility and promotion amongst users by executing a SEO and Paid Search campaign around keywords such as "Safety Knives."
Launching the New Site 
After the site was designed, Martor launched the website to the US and Canada. We saw an immediate lift in site traffic and website conversions. The content marketing / thought leadership strategy enables Martor to position itself as an industry leader in the world of B2B safety products. 
The site delivered a quicker, smoother experience—and gave visitors more (and more reasons) to share. 
24.6%
Increase in online sales
43.8%
Increase in unique page views
53%
Improved access to sales training content
Our Contributions
Capabilities
Strategy

Design

User Experience Design

Project Management

Managed Service

Account Management
Our Contributions
Technology
Mobile

Usability Testing

CSS