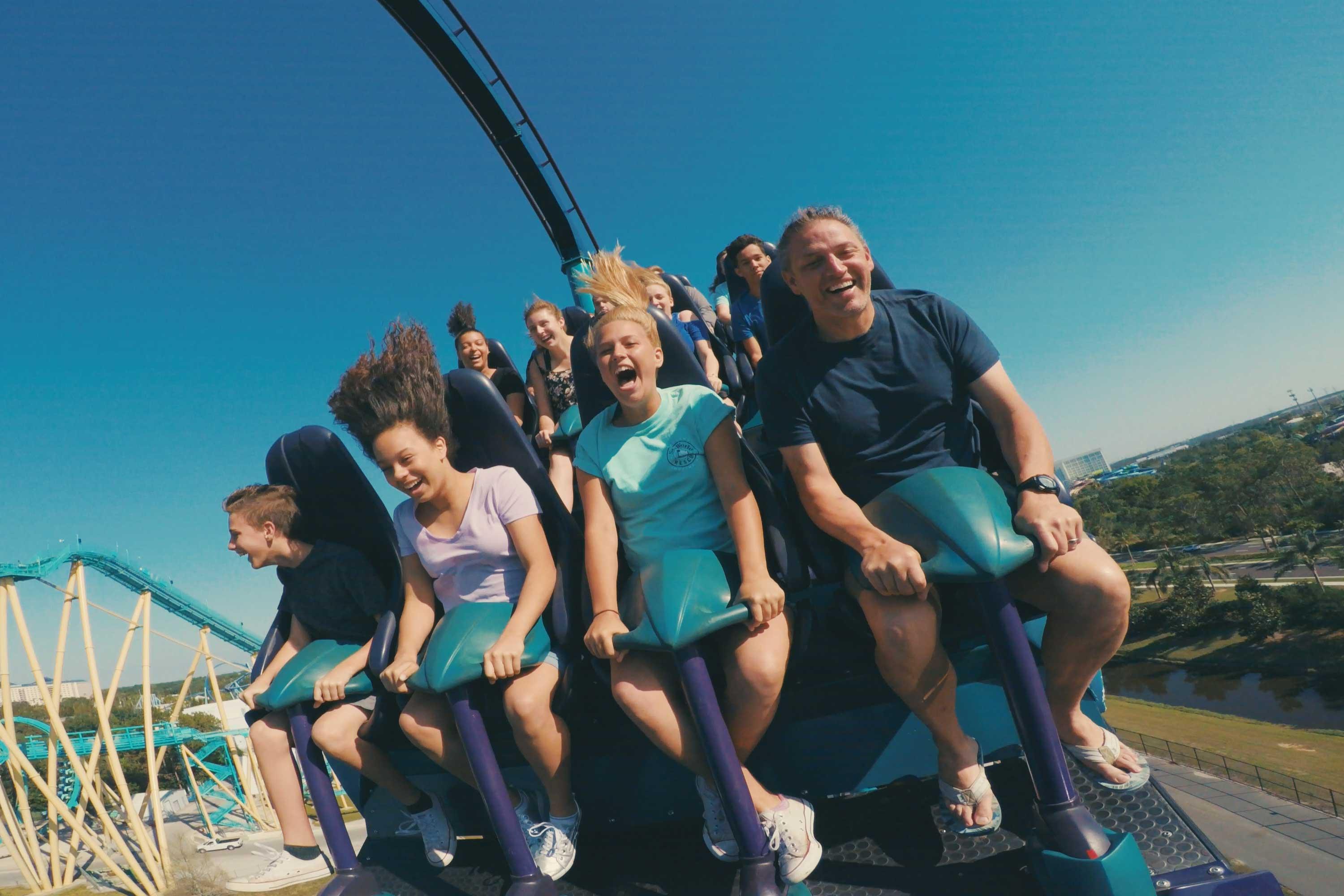 Making a Splash with an All-new App Experience that Park Guests Love
SeaWorld
To improve their digital experience, SeaWorld Entertainment needed their app to not only keep up with their growing portfolio of brands — but enhance the in-park guest experience. When tasked with this digital overhaul, Rightpoint executed a reimagining of the mobile platform that supported seven individual brand apps across twelve parks, all while allowing room for customization. The result was a white-label app that allowed guests to do everything from check ride times to order food ahead.
When you are one of the premiere theme park destinations in the world, you need a digital experience that reflects, supports, and enhances the real-world guest experience. To deliver on this promise, SeaWorld and their new cross-functional leadership team partnered with Rightpoint to assess the current state of their existing apps, define short and medium-term strategic priorities, and create and execute on a go-forward strategy. In addition, Rightpoint would help to champion the application development within the park ecosystem.  
The ultimate objective was to deliver a digital transformation that would: 
Rejuvenate SeaWorld's digital guest experience, increasing the app rating from 2 to 4+ stars 

Increase in-park app usage 

Create new digital revenue streams 
To achieve SeaWorld's overall goals for the project, Rightpoint's solution had to dramatically improve the guest experience in the park, create new revenue opportunities for the business and be highly flexible, adaptable, and scalable. Central to the strategy was designing a native mobile app architecture for Android and iOS where a singular codebase for each platform could spawn an unlimited number of park brands and locations while still allowing for rich customization. Additionally, Rightpoint needed to deliver a best-in-class, web-based ecommerce solution that was embedded in the native apps but was also accessible via QR codes in the parks. 
Given the ambitious requirement to develop a mobile platform that could scale across all of SeaWorld's park brands, Rightpoint had to start from scratch in conceiving of the right solution. They developed a multi-brand design system with a multi-brand build system to produce apps for each park brand from the same native code base. As a result of this thoughtful upfront design and engineering work, the team was able to customize and release new brands quickly and efficiently over the course of the relationship.  
Throughout the process, the teams worked to find new and more efficient ways to move the project forward despite the constraints imposed by the ongoing COVID pandemic. Layering a number of digital collaboration tools like Miro and Sketch/Abstract over Rightpoint's well-honed design and development process, the teams were able to maintain momentum at every stage. 
Specific features and functionality for the new-and-improved guest experience include: 
An interactive map that blends satellite imagery and GPS location with SeaWorld's original map illustrations to deliver a uniquely branded but fully functional navigation experience, including showing where a guest is in relation to various points of interest 

A new, focused e-commerce experience designed to unlock instant in-park purchases quickly and easily  

A digital wallet that replaces the need for paper copies with the ability to store, manage, and redeem annual passes, tickets, and other barcodes right from the app, either at the gate or at various in-park experiences 

In-restaurant and order-ahead capabilities for mobile food ordering at participating restaurants in the parks 

Detailed point-of-interest information about ride eligibility and wait times, show times, and real-time inventory availability to help guests minimize planning time and make decisions about experiences and upgrades 
There were several opportunities to transform the app in terms of its value both to the guest experience and to the business, and the SeaWorld team was committed to partnering with Rightpoint to take full advantage of these opportunities. For example, automating the calculation of wait times on rides and making that information available in the app so guests can better plan their day was the #1 guest-requested feature. SeaWorld's digital team brought such ideas to scoping/planning meetings, and unleashed Rightpoint to deliver on them. The teams built a highly collaborative partnership, with Rightpoint focused on the consumer experience while SeaWorld staff compiled points-of-interest data and built APIs into dependent, legacy enterprise systems. 
While the scale and complexity of the project came with its share of intrinsic challenges, the combined SeaWorld/Rightpoint team jumped in with a solution-seeking mindset paired with a highly iterative and agile process. As an example, SeaWorld's ecommerce systems did not have API support for pass-member discounts. Rightpoint was able to adapt the team and mobile development plan to absorb the work of designing those APIs without jeopardizing the delivery timeline. The result was a future-proof set of APIs that could offer seamless discounts for park guests on mobile. 
Rightpoint deeply integrated the new mobile app's guest experience with SeaWorld's back-end infrastructure and other vendors systems, articulating critical touchpoints and making design and implementation recommendations throughout. By immersing themselves in SeaWorld's ecosystem and integrating so closely, Rightpoint was able to accommodate the inevitable flow of changes that became necessary as new integrations came online and requirements evolved.  
Analytics Enhancement 
On the analytics side, the new app creates a bridge between key stakeholders and various internal data sources to enable the development of a comprehensive strategy that works across all business channels. 
Based on the outcomes and KPIs defined by SeaWorld, the analytics team worked closely with the development team throughout the app build process to ensure that the final product would give SeaWorld an enhanced understanding of in-park experiences, guest needs, consumer behavior, and purchasing tendencies. The team also set up enhanced reporting that aligns granular app KPIs with the four main business objectives: digital engagement, experience, commerce, and performance. 
In all, the team created and deployed more than 40 KPIs and overall user flows, all targeted to deliver a better understanding of customer behavior throughout the product experience.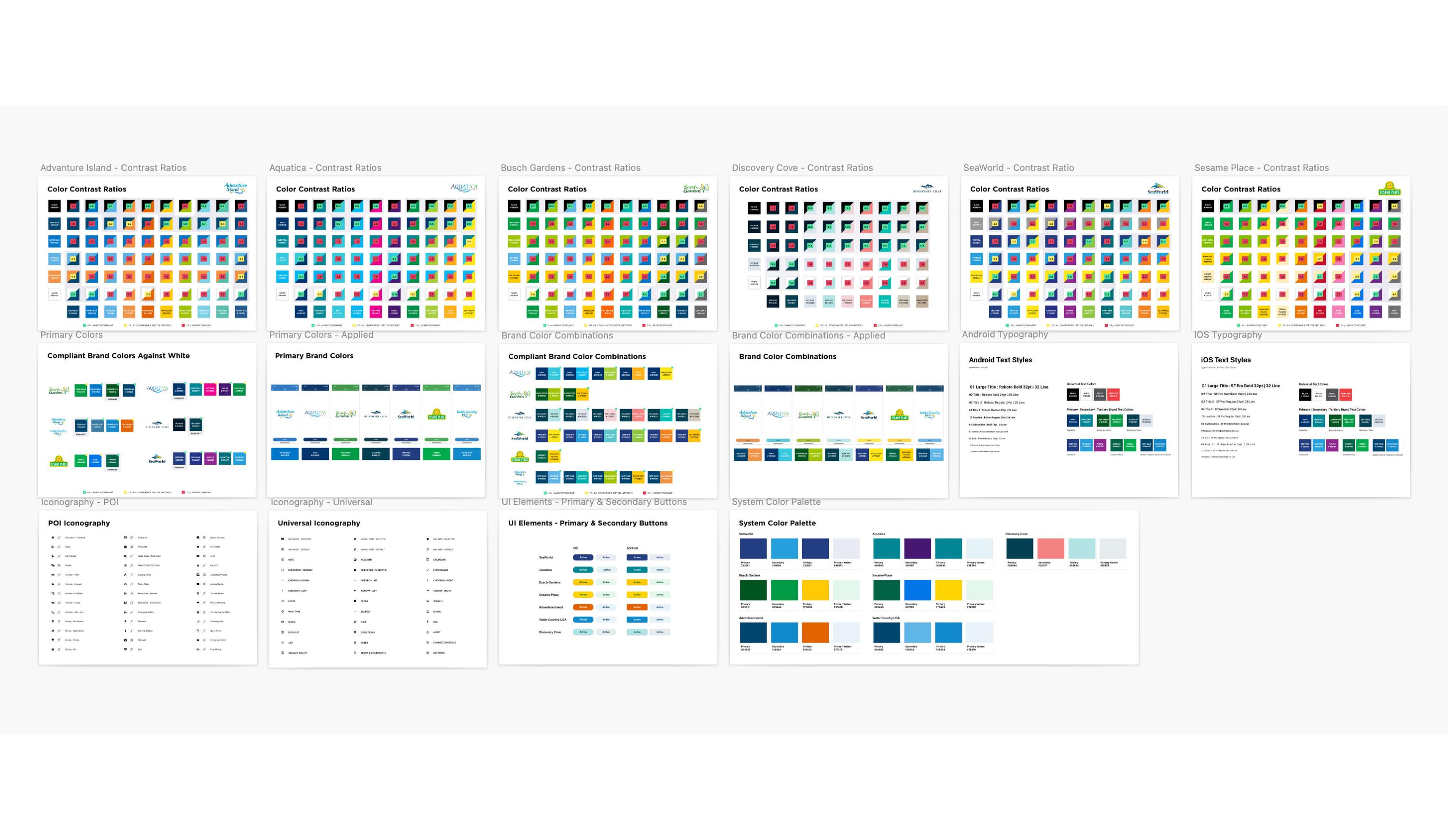 "Rightpoint was a seamless extension of our internal team, aligning with our strategic vision and delivering new mobile apps on an aggressive timeline without compromising on quality. Our guests are delighted by the new experience, and this would not have been possible without a team focused on the end-to-end user experience, a scalable architecture, and holistic data-driven decision making."
Kou Raghavan
SVP & Head of Digital Experience, SeaWorld
As a result of their close collaboration and commitment to the overall vision, SeaWorld and Rightpoint were able to launch a completely reimagined digital guest experience delivered via a completely redesigned and rebuilt suite of apps.  
 This effort substantially enhanced app features and functionality to not only meet, but to exceed guest expectations, as evidenced by the rave reviews on Apple's App Store, the Google Play Store, Twitter, and Facebook. The transformation in guest perceptions and experience was night and day. 
After the first wave of reviews, it became clear that people were thoroughly impressed and delighted by the new app. In the first 100 days post launch, the app had received 4.5K reviews on the Apple App Store and earned a 4.9-star rating.   
Positive reviews were influenced by all the great, new features, and by the app's sub-1% crash rate and excellent overall reliability. As a result of the enhanced experience and performance, the new app was able to triple in-park usage over the first 100 days.  
In addition, the team was able to respond to guest reviews and feedback to deliver sought-after functionality immediately after the initial release. The agile development approach allowed the team to be flexible as they adapted to customer requests and shifting priorities in their mission to increase guest satisfaction.  
From start to finish, the overall success of the program is due in large part to the enthusiastic and deeply aligned collaboration between the SeaWorld and Rightpoint teams. Everyone involved was 100% committed to finding the best solutions and then doing whatever needed to be done to bring those solutions to life. 
4.9
Blended average app rating
1%
Industry-leading sub-1% crash rate
30
Unlocked new revenue in first 30 days
Our Contributions
Capabilities
Digital Product

CX Digital Experience

CX Evolution

Mobile Commerce

Digital Product Evolution

Analytics
Our Contributions
Technology
Native iOS and Android

Angular

Mapbox

Google Analytics

Quantum Metrics

Swrve

Qualtrics

Firebase