Helping a Skincare Brand Put Their Best Face Forward
Erno Laszlo
When the doctor-founded skincare line Erno Laszlo came to Rightpoint, they were looking for a platform that gave them more control when interacting with customers. By working in lockstep to re-platform their new site to Shopify Plus, they ended up with a retail experience that allowed for more valuable customer interactions and a seamless user experience.
Starting with a Strategy
Empowering Experiences
When the Erno Laszlo team came to Rightpoint, the DTC brand was looking for a platform that would not only give them relative autonomy, but help them focus on directly interacting with their consumers. Their goal was to build a faster, design driven, site that provides customers with a high quality, evolved digital experience that represents their brand. With the goals of the Erno Laszlo team in mind, Rightpoint recommended re-platforming their site to Shopify Plus.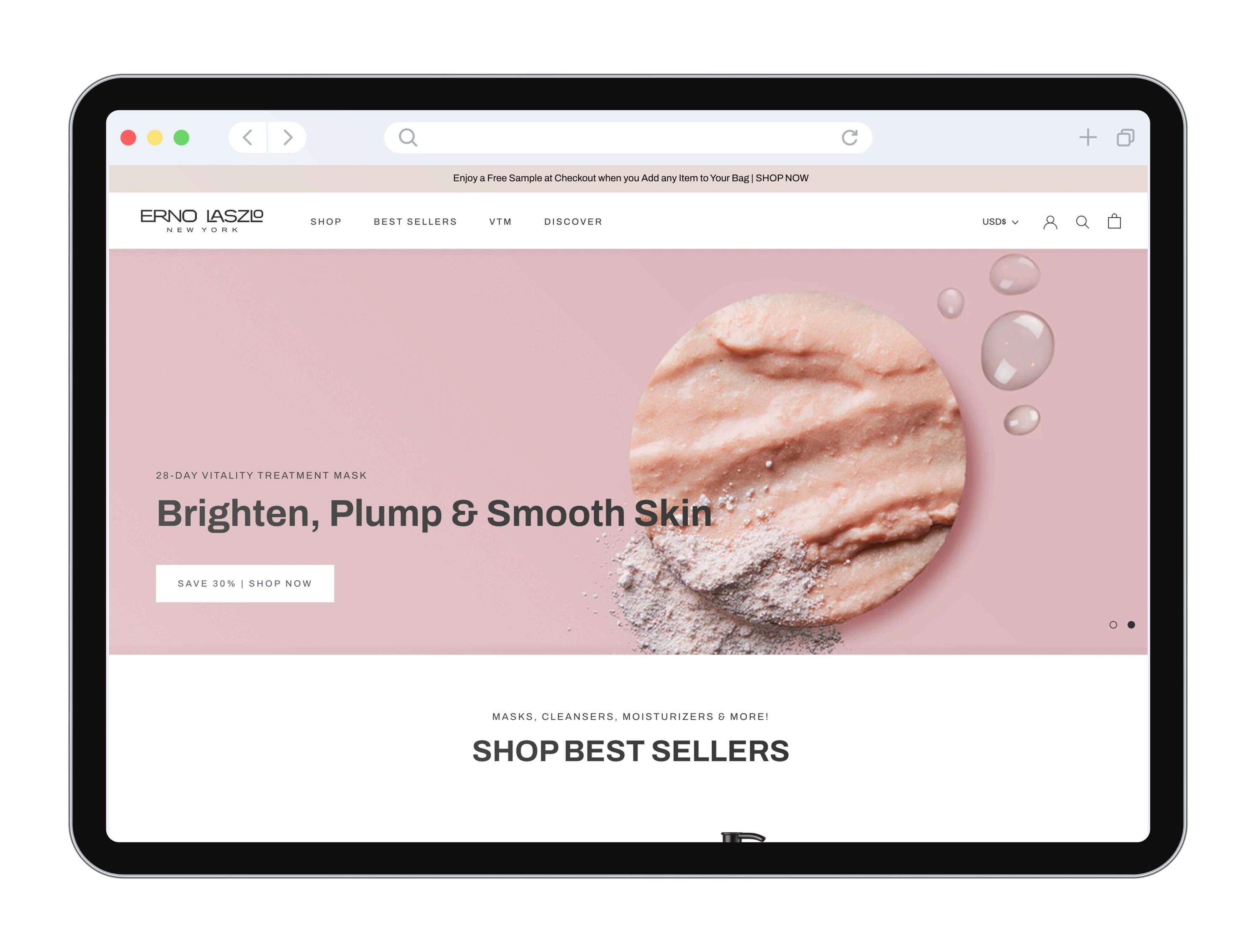 Rightpoint re-platformed Erno Laszlo's site to Shopify Plus. Our team applied the brand's well-defined design system to their Shopify theme and migrated their data. We worked together to strategically decide which third party apps would provide their clients with an elevated customer experience such as chat, reviews, email marketing, and payment plan functionalities. As part of the Erno Laszlo team's goals, we provided them with a site that their internal team was able to quickly learn and adapt to, giving them more control over the look, feel, and content. Together, we brought to life a new, clean, site with improved speeds that better showcases their products and exceptional brand. Specific improvements and integrations include: 
Excelify (Exporting/importing data) 

Shogun (CMS page creation and management) 

Zendesk (Live chat) 

Klaviyo (ESP) 

BazaarVoive (Reviews) 

Klarna (Payment installments) 

Koongo Sell (Google shopping feed) 

Netsuite (Order management)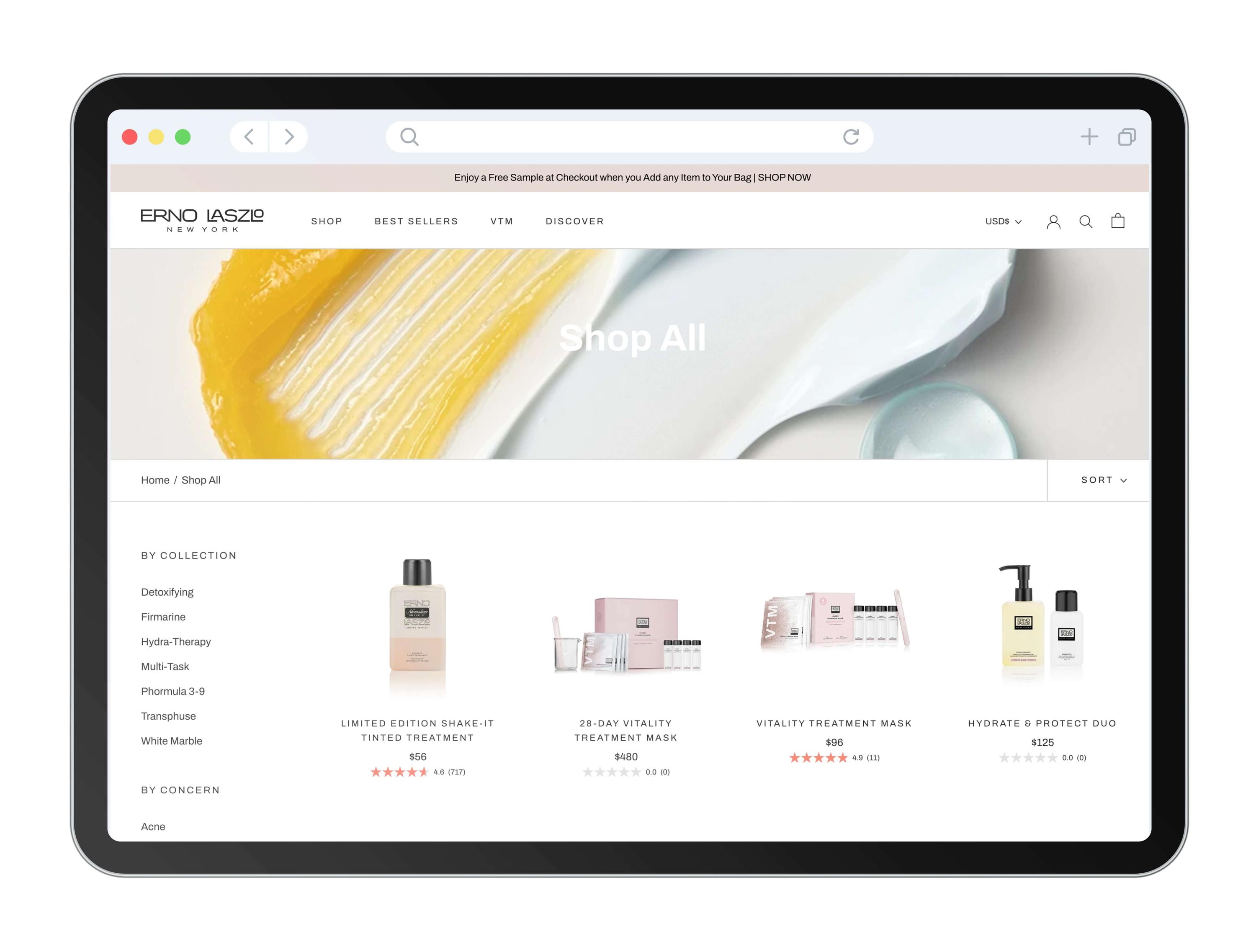 Our Contributions
Capabilities
eCommerce and Websites

User Experience (UX) and Design
Our Contributions
Technology