Designing the In-Vehicle Experience for the First Electric Chevrolet Silverado
Chevrolet
The electrification of the automotive world is revolutionizing every aspect of the marketplace. Nowhere is that more important than how we interact and connect with these vehicles. With that as a backdrop, Rightpoint and Chevrolet have set out to reimagine the in-vehicle experience for a pickup with the revolutionary new electric Silverado. With a 17" diagonal freeform LCD and 11" digital cluster as our canvas, together we've created an entirely new kind of experience never seen in a pickup before.
Starting with a Strategy
Re-imagining What Driving a Truck Should Feel Like
Inspired by the design and technology of the truck itself, the team started concepting with a healthy dose of curiosity and conceptual thinking. With reverence to Chevrolet's design legacy, the team focused on the future and paying off the revolutionary nature of the electric Silverado.
The truck buying public is as diverse as it is demanding. Knowing that, we had to create an experience that spoke to the broad truck buying public with simple yet rich imagery and powerful functionality. The resulting minimal design language was intended to create a clean and intuitive experience allowing for immediate familiarity with the system and easy access to its rich functionality for everyone.
With the limitless use cases driven by demanding truck owners, our goal was to create an experience that felt both revolutionary and familiar – much like the electric Silverado itself. From the simplicity of the icon design to the subtly of the interaction and motion of the interface, the in-vehicle experience feels both futuristic as well as incredibly intuitive.
Work
Putting Concept Into Production Through a Scalable Design System
The electric Chevrolet Silverado is the first GM product to make use of the new Ultifi a new Linux-based software platform that allows for frequent software updates over the life of the vehicle. But perhaps more important, this allows for new functionality and digital products throughout the life of the truck. 
To support the rapid deployment of these new experiences, Rightpoint helped to define and design the underlining design system powered by Ultifi. Using our strengths in design system strategy and creation, we created a scalable system that will allow for rapid deployment of new digital experiences and features while maintaining the design integrity of the original concepts.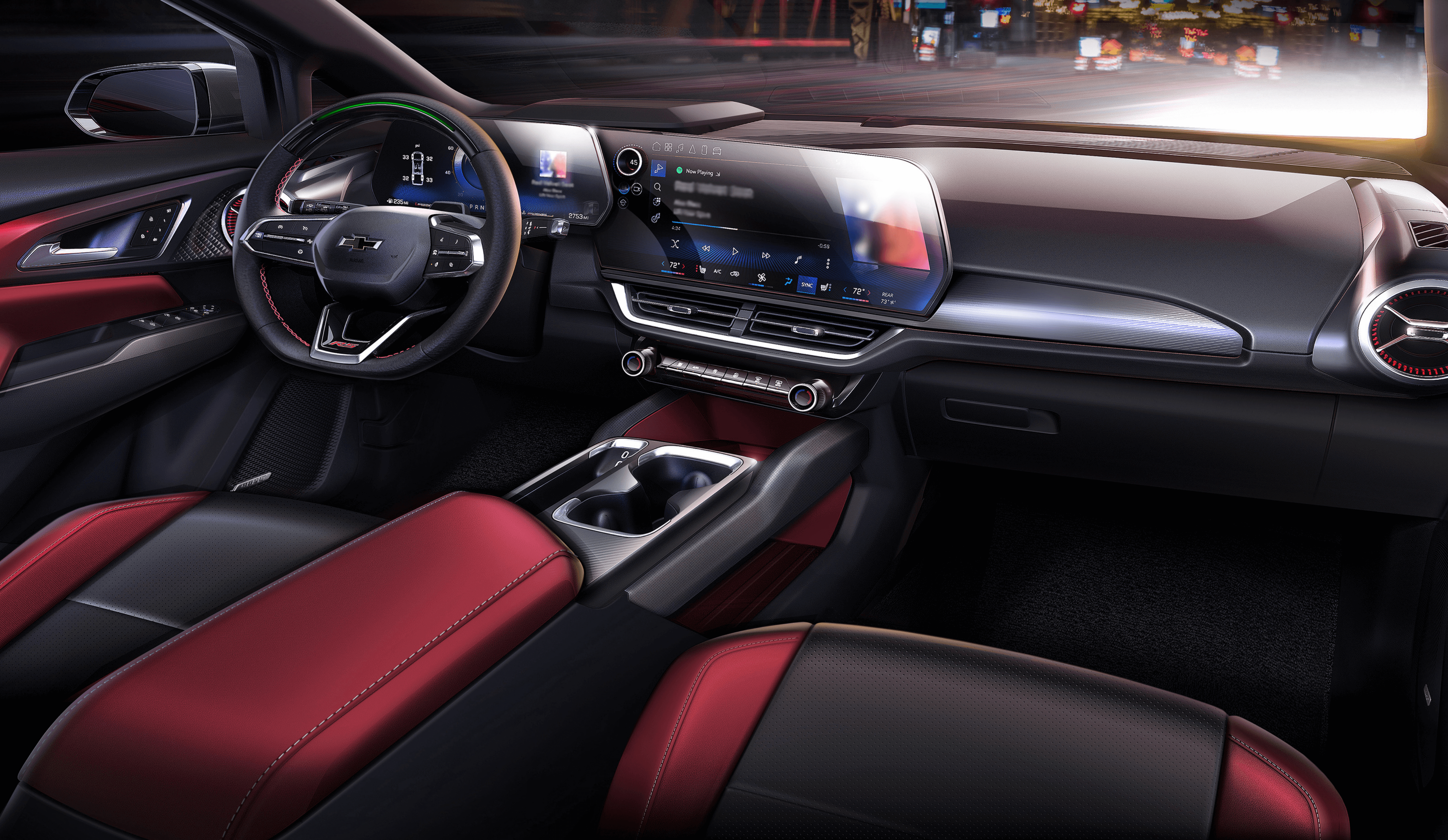 The result is an entirely new Chevrolet operating system that lives up to the revolutionary nature of the first ever electric truck from Chevy. And this is just a start. The 2024 electric Silverado's user experience will form the basis of the many new products including the all new electric 2024 Chevrolet Equinox. 
Our Contributions
Capabilities
Digital Product

CX Digital Experience