Making Mobile Shopping for 500,000 SKUs Simple
B&H
Rightpoint designed a new mobile experience from the ground up for B&H, the largest privately-owned photo and video store in the United States. With over 500,000 products to organize and display intuitively, B&H needed to create a mobile experience that converted shoppers to buyers. The work won Google's first ever Material Design award for its successful incorporation of innovative mobile features.
Rightpoint focused on building the most beautiful and seamless e-commerce experience on Android and making browsing of over 500,000 SKUs intuitive, fast, and fun. Material Design, a visual language that synthesizes the classic principles of good design with the innovation of technology and science, gave Rightpoint the opportunity to optimize a user's experience for e-commerce even further. 
Work
Improving User Experience Through Design
It was necessary for Rightpoint's design and development teams to create an intuitive user experience– especially given the size of B&H's commerce catalog. The team successfully designed and built an app that proved to be more intuitive, more fun, and converted better than either of B&H Photo's other two apps with the same basic ingredients. The iPad app debuted with consistent 5 star ratings. Reviewers remarked on the delightful details baked in, like the "place in cart" UI element and animation that evokes the SuperStore's, one of a kind, conveyor belt delivery system, and the streamlined checkout design. 
 
As a result of the success on iPad, B&H engaged Rightpoint to staff two Innovation Teams (one for each platform) to rebuild the existing iPhone and Android applications. We brought the same delightful details to each of these platforms and made continuous improvements across the board, driving conversions up significantly across all channels. 
 
After the launch, Rightpoint won massive praise and attention for the B&H Photo Android app with the early implementation of Google's "Material Design" language-a design that later won Google's Material Design award as the best e-commerce app of the year (2015), and was used to determine our status as the first domestic agency in Google's certified agency program.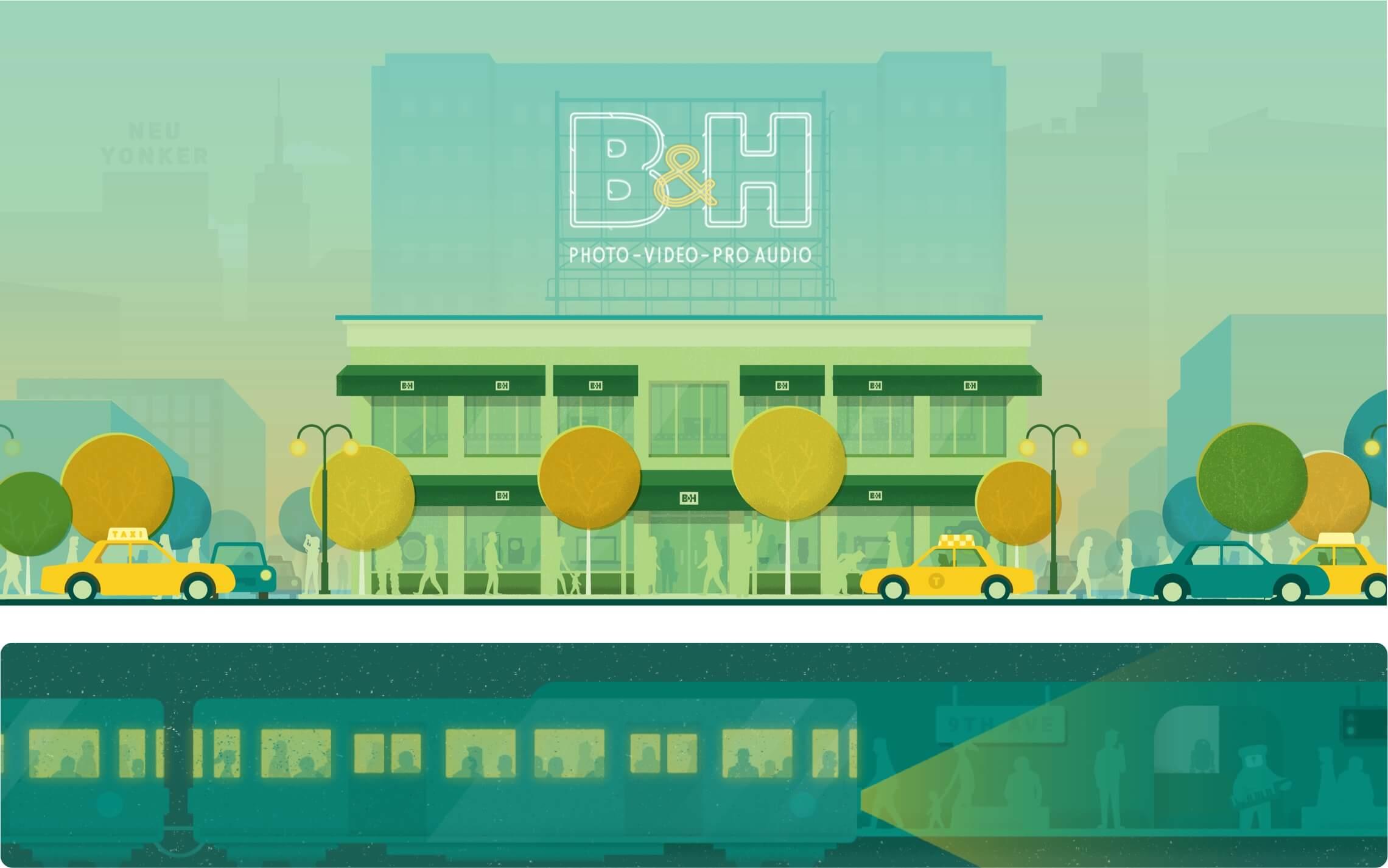 "The Rightpoint team was always focused on our success and we loved working with them. The iPad app came as close to the real in-store experience as we could have imagined."
Anonymous
Head of Research & Development, B&H
78%
increase in mobile visitors
248%
increase in mobile app revenue
500%
increase in average time spend per visit
Our Contributions
Capabilities
Design

Digital Strategy

Mobile and Emerging Technology

User Experience

User Experience Design

User Research
Our Contributions
Technology