Thursday, October 29, 2020
Becoming a Total Experience Company
Co-authored by Jason Cimino, Jon Green, Ben Johnson, Justin Kaufman, and Ben Wakeman
Transform your business into a total experience company ready to thrive in the experience economy. Create seamless interactions and build lasting connections.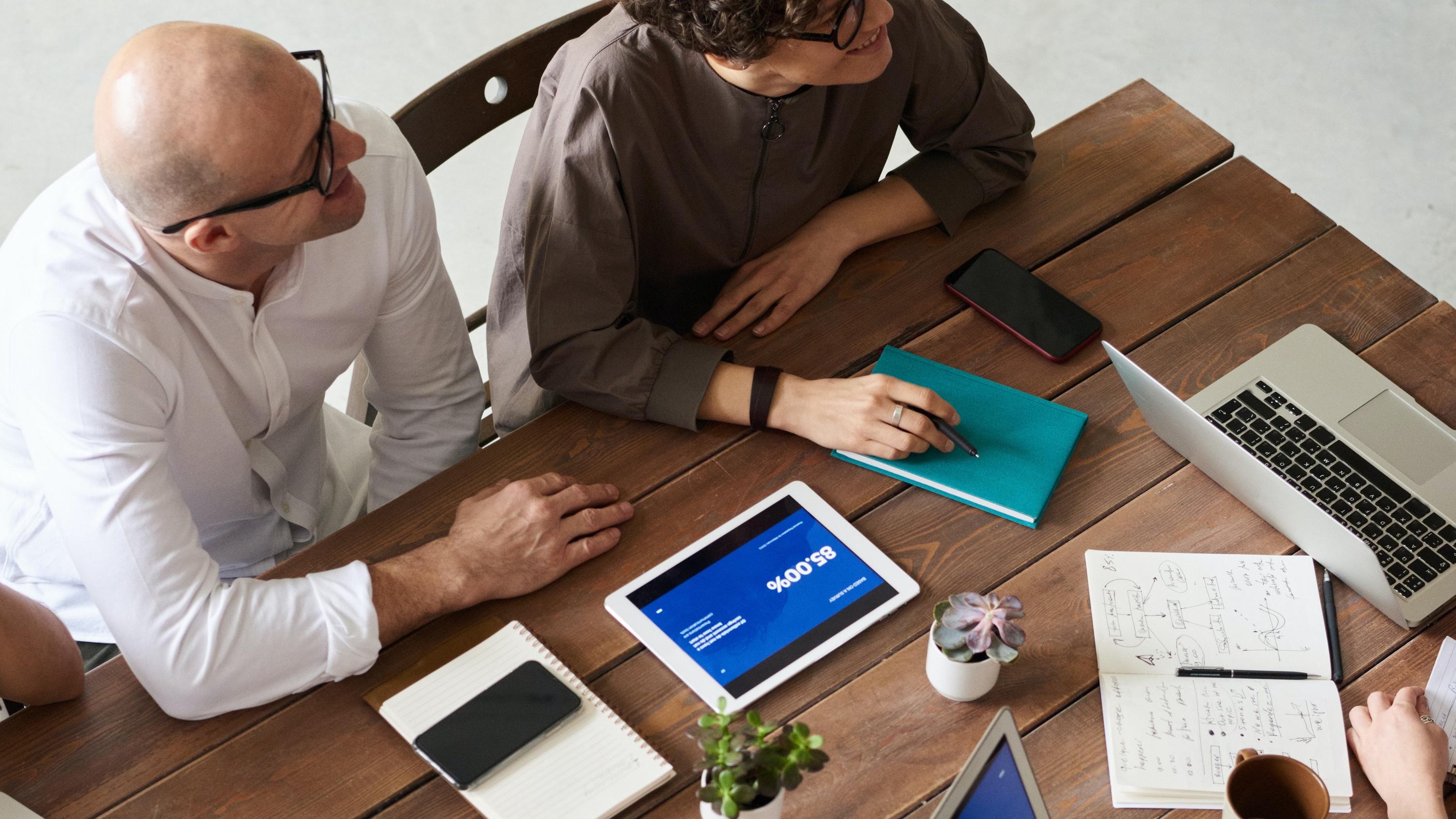 Becoming a Total Experience Company
– Head of Strategic Growth — Jason Cimino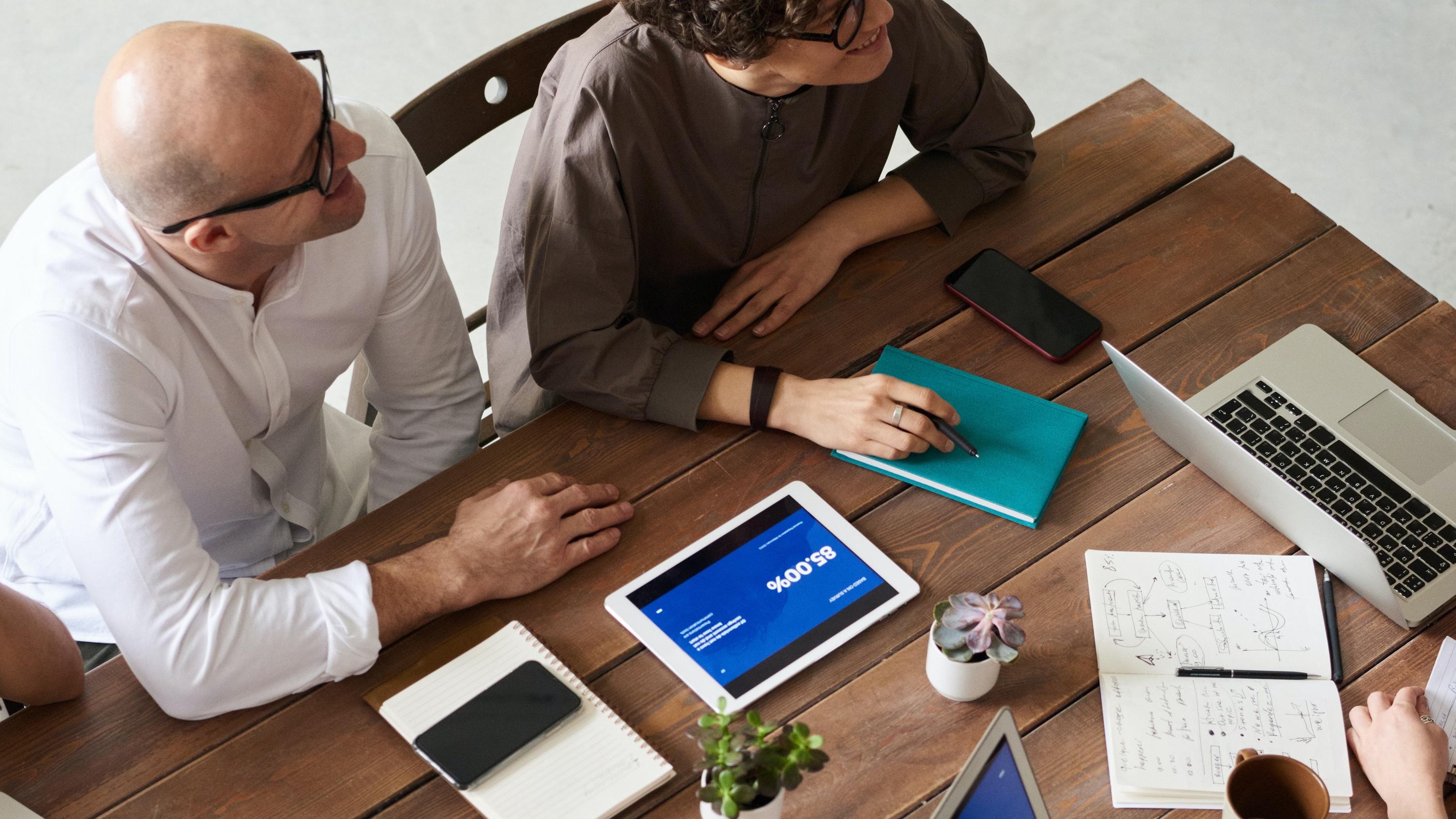 When our team began working on this content, no one could have fully predicted how different the world would look by the time we published. Instead of rendering our topic—digital experience—either obsolete or insignificant, however, the COVID-19 pandemic has in many ways shone a light on the power of experience. Although the immediate threat will subside, the effects of the virus have changed the world from a social and economic perspective forever. 
How Quickly Things Change
Businesses are pivoting their operations in order to stay afloat. Many are moving faster and in more innovative ways than they ever thought possible. Digital experience creators are also stepping up to fill the void left by the countless cancellations of real-life events. From entertainment streaming to gaming platforms to video sharing for families and businesses alike, experience-led brands are coming to the rescue to help people cope with the personal and professional adversities that are part of the new reality of stay-at-home orders and sweeping brick-and-mortar closures.
Putting the world on pause has made us acutely aware of the importance and relevancy of experiences in our day-to-day lives. We can still have our morning coffee, but we miss the experience of our coffee procurement ritual. We can still see musicians perform, but we miss the experience of being there in the audience. 
Delivering exceptional digital experiences for customers, employees, and partners has never been more important. 
If anything, the pandemic has actually accelerated the pace of change — first by making it crystal clear how much people value their experiences, and second by catalyzing swift advances in areas from telecommuting to telemedicine, "contactless" delivery to remote schooling.
The World is Changing Right Before Our Eyes
This unprecedented moment is full of hardships and tragedy, but it is also full of opportunity to learn how we can do better on the other side of this crisis. This is a chance for companies to demonstrate citizenship by "being human," which is another way of saying to act with empathy for the greater good. And it is a chance for companies to reimagine the possibilities and renew their capabilities.
To survive into the post-COVID era, companies need to empower innovation, embrace new creative approaches, and rapidly deploy their best ideas. They need to make experience their North Star, guiding them through this turbulent time so that they can continue to thrive once the crisis is over.
With this discussion about experience—what it is, why it matters, and how companies are using it to transform everything about their business—we invite you to consider opportunities that are waiting.
Welcome to the Experience Economy
Businesses often think about experience as a static, almost physical structure—a sequence of events they can push customers through. It is more accurate, however, to think about experience less like a noun and more like a verb. From your customer's perspective, experience encompasses not only the tangible aspects of interacting with your brand and product, but also the feelings they derive from those interactions. By its very nature, experience is not defined by the company, but by the customer. The company's job is to ensure the experience is a good one. 
The best experiences are built around a core of empathy and designed to respond adaptively to a customer's changing needs and dynamic interactions. Great experiences are about meeting needs in the moment. Whether you're talking about customers or employees, the goal is to achieve an in-depth understanding of needs so you can deliver a solution that aligns precisely with those needs.
What Do Standout Product and Customer Experiences Look Like in Real Life?
Spotify
One of our favorite kickoff-meeting ice breakers is to ask people to name their favorite application. Spotify is always a top choice, and the reason for their dominance is their outstanding experience. The Spotify experience offers much more than the ability to listen to an enormous catalog of music, audio books, and podcasts. It offers more than the ability to create custom playlists. One of Spotify's key differentiators is its best-in-breed matching algorithm that curates the listening experience by accurately predicting which music a listener will enjoy most. Spotify also takes the effort out of creating playlists by organizing liked tracks into "Daily Mix" playlists. And because Spotify knows people love sharing their favorite music, the app fuels growth by making it easy for users to embed music on platforms including Instagram, Facebook, and iMessage. In short, Spotify simplifies the music experience with excellent, personalized curation and sharing that's tailored to each individual user. 
A Major Streaming Media Company
Engaging the customer service department of a media behemoth can be a frustrating experience. The source of this frustration usually includes interminably long wait times and being passed from person to person to accomplish what you thought was a simple task. After doing some research, one of the biggest streaming media companies discovered that talking to a live support person was not the customer's ideal experience. In fact, the prototype solution that tested best was a chatbot integration designed to anticipate and seamlessly handle common issues in real time. This allows customers to update their credit card, change their subscription, and other common tasks, all without leaving the secure chat window. 
A Leader in Interior Lighting
The light switch offers one of the most ubiquitous experiences on the planet—one so intuitive and easy, it might seem impossible to improve on it. However, a leader in interior lighting is developing home-lighting innovations that are transforming the way people use light to create experiential environments that adapt to daily routines and provide customized ambiance for special events. This platform combines hardware (smart light bulbs, switches, and plugs) with software to give people the power to create and automate countless lighting designs right from their phones.
These new and expansive capabilities are made possible by enabling modern, connected experiences that take full advantage of connected IoT ecosystems. By integrating with products and platforms such as Alexa, Siri, Apple CarPlay, smart switches, and other mobile apps, this company has reinvented the way people control lighting. 
Welcome to the Next Chapter in Your Company's Story
The world is changing quickly. Collectively, we are facing many new challenges and discovering many new opportunities. The experience economy is in full swing, and leading companies are already reaping the short- and long-term rewards of investing in experience on a strategic and tactical level.
In the near future, the most successful brands will be the ones led by people who understand that the experience they create is as important as the products and services they deliver. Already, the performance gap is widening dramatically between companies that are embracing experience and companies that are falling behind the curve.
The good news is that it's definitely not too late, and you don't have to do everything at once. Becoming a total experience organization ultimately requires that you shift your operational model by adopting the right mindset, setting up the right company structure, and building the right team. But, in the meantime, even small experience-based improvements and innovations can drive game-changing business outcomes. 
You can start almost anywhere. The opportunities are everywhere if you know where to look. We believe in the power of experience and are passionate about helping companies define and deliver on their total experience transformation.
Experience is the organizing principle of the global economy. Changes in technology have driven exponential growth in consumer expectations, and brands are taking notice. Perhaps most compelling is the fact that SAP now identifies experience as the organizing principle of the global economy and states that solving the experience gap is a $1.6 trillion problem. In short, the experience economy matters to every business, whether they realize it yet or not.
Experience is the Key to Your Most Valuable Opportunities
Here at Rightpoint, we spend a lot of time thinking about experience because mastering it is the most important part of transforming a business around the needs of a human being. It's a fascinating and nuanced area of study that is often misunderstood. 
Experience is the Key to Your Most Valuable Opportunities
Here at Rightpoint, we spend a lot of time thinking about experience because mastering it is the most important part of transforming a business around the needs of a human being. It's a fascinating and nuanced area of study that is often misunderstood.

Strong experience solutions are created by strategically leveraging data, design, and technology. Experiences created with these foundational building blocks are not only better for customers and employees, but they also deliver powerful business outcomes. To become a total experience company that is able to envision and execute such experiences, you need to develop the right mindset, organizational structure, and team.
Total Experience is the New Power Driver of Brand Loyalty
Historically, brand loyalty was driven primarily by a consumer's perceptions of a brand, and those perceptions were in turn influenced by the brand's messaging, personality, and mission. People were loyal to particular brands because they felt an affinity with a brand's vision or attitude and were willing to pay a premium to be associated with that identity.
In the experience economy, actions speak louder than words. It's no longer so much about what brands say or stand for as it is about what they do—how they interact with and treat their employees and customers. Talk, as they say, is cheap. In an environment of such intense consumer empowerment, it's time to walk the walk.
The Total Experience is the great equalizer – no brand is exempt
This paradigm shift in how businesses think about customer experience affects every brand out there, from the biggest to the smallest, the ones with the longest history to the startups. As examples, let's look at two of the biggest, most well-known global brands. Starbucks is a great example of transforming a commodity—coffee—into an experience. And Disney is a great example of leveling up an already amazing experience by applying data, design, and technology in game-changing ways.
Starbucks
For many (many!) people, coffee is a ubiquitous part of the morning routine. People really look forward to that first cup of the day, but not always to the task of procuring it. Starbucks is continuously evolving that experience for their customers, using creativity and digital tools to increase delight and loyalty while decreasing friction. Their app, which is one of the most regularly used in the restaurant industry, allows them to scale their experience across all their locations. By combining data-driven infrastructure with heuristic and AI-driven insights, they can recreate the personal experience of having your local barista brew your regular as soon as you step in the door no matter where you are in the country.
One of their recent innovations was the introduction of mobile payments, which allowed customers to use their phones instead of their wallets to pay for their order. Starbucks then tied a loyalty program into their mobile-pay feature, allowing customers to accumulate Star points, which they redeem for free coffee and discounts on other items. The next natural step was to allow customers to order in advance, which eliminated the hassle of waiting in line. These programs have been so successful that Starbucks is now redesigning most of their locations around meeting mobile demand. Their strategic changes to the digital experience have effectively changed the ergonomics of the lines in their physical stores.
Disney
From day one, Disney has been all about creating magical experiences for families. Their start-to-finish, white-glove approach allows them to script every moment, almost like one of Mickey's famous films. Disney leverages all kinds of advanced technologies to keep their well-oiled machine running like clockwork. They are the epitome of best in class.

One of the most powerful things about Disney's experience is that the magic starts even before arrival. Their web and mobile planning and ordering experience is seamless and extremely personalized. And once visitors hit the park, mobile app and MagicBand technology allow them to easily navigate the park, manage meals, pay on the go, and much more.

Just as important, these digital apps also provide Disney with critical data. Using technology, Disney can see where there are bottlenecks in wait times, which rides are most popular, and even details about exactly what visitors liked best about a specific ride. This digital data feedback loop is what enables Disney to continuously improve their physical products and experience.
Total Experience is Ubiquitous – Big Shifts Can Start Anywhere
The Starbucks and Disney examples also demonstrate how the overall customer experience can be completely transformed by improving what may initially seem like small or insignificant interactions. These companies achieved major competitive advantages not by changing their products, but by changing the experience at specific touchpoints in the customer journey.

It is also important to remember that these kinds of transformative improvements can happen anywhere in a business. Experience goes far deeper than the surface layer of the elements customers interact with directly—marketing, sales enablement, customer service, social media, and so forth. Experience is influenced by every aspect of a business, including all the things the customer never sees—supply chain and order management, the supplier/partner experience, the employee experience, and so on.
Airbnb
With more than 33,000 travel experiences in 192 countries, Airbnb is the undisputed leader in helping people list, discover, and book unique accommodations at almost any destination. They took what was a commodity purchase—booking a hotel room—and transformed it into a beautifully designed and very personal experience. Their award-winning app does all the big-picture things right. From engaging and intuitive onboarding to myriad customization options to the bright and inviting design, the Airbnb app makes travelers and hosts alike feel good about the entire process. Perhaps most importantly, the platform enables very personal, one-to-one interactions between hosts and guests. Hosts can share insider information about favorite neighborhood hangouts and other local secrets. These intimate conversations create an experience that's as far from booking at a chain hotel as possible.
Chewy
Chewy is an eCommerce retailer catering to pet parents with an extraordinary customer experience. What sets Chewy apart from its competitors is the special little touches. From handwritten welcome postcards for new customers to bereavement bouquets for customers who have lost a beloved pet, Chewy's customer service team consistently goes the extra mile to deliver highly empathetic and personalized interactions that wow customers.
Experience is DNA-level Deep
In other words, experience isn't a shiny coat of paint. Creators of great experiences recognize that everything is connected and make sure that each and every touchpoint helps forge a meaningful human connection. That goes for employees and partners as much as for prospects and customers. Done right, the total experience is much greater than the sum of its parts. Done right, total experience creates a halo effect that drives a virtuous cycle in which customers want to buy from you and people want to work for you and vendors want to partner with you.

Transforming your organization at the DNA level can seem like a daunting task. The good news is that you don't have to do everything at once. Becoming experience-led is not an all-or-nothing proposition. In fact, it's very easy—even advisable—to kick off your transformation with a single action.
Becoming a Total Experience Business
The truth is, you already have the resources you need, you just need to use them differently. Becoming a total experience business isn't about tearing everything down and starting from scratch. It's about looking at challenges and opportunities from a different perspective, applying experience methodology to age-old problems, and then finding new ways to refocus efforts, collaborate, and solve those problems.
The process of transitioning to a total experience approach is simple:
Identify a problem

Look at that problem through the lens of empathy

Determine how to take action in a way that solves the problem empathetically
In short, start any problem-solving endeavor by thinking first about the experience of the person at the end of the process. What does that person want, need, expect? What would delight that person? You still need to build your solution within existing constraints and ensure that it serves business needs but looking at things through the eyes of the end user helps you maintain focus on the experience.

The beauty is that this approach can be applied to any type of issue — large or small, customer facing or internal, top of funnel or retention focused. And the solutions can be simple niceties that contribute to the experience on an aesthetic or "delight" level, or they can include more complex functionality that drives specific business outcomes.
The Delight Factor
Mailchimp: When they first launched their "Freddie high five" animation, Mailchimp called it "one of the most satisfying pieces of the Mailchimp experience." Mailchimp wanted to help small business owners celebrate the small victory of completing the lengthy process of creating an email campaign. They wanted people to feel good about what they had accomplished. The playful Freddie high five animation was a small design lift, but is a consistent and often commented on source of delight for Mailchimp customers.

B&H Photo: B&H Photo created a similar moment of delight when they enhanced their e-commerce app with a conveyor-belt-to-shopping-cart animation that pays homage to the superstore's one-of-a-kind, conveyor belt delivery system that transports products from their retail locations to checkout. Initially, the animation was designed to fill in the wait time created by some technical deficiencies. While the animation was originally implemented to reduce customer frustration, it ultimately provided even more value by creating a delightful moment. App reviewers actually called the animation out as a highlight. It made their day.
Empathetic Functionality
B&H Photo: B&H's app also included some heavy-hitting features designed to keep customers engaged beyond purchase. The app used incredibly high-quality product images to replicate the in-person experience of handling the product. It also included downloadable digital product manuals so that customers had the option to view the manual through the app or view a hard copy and continue shopping in the app.

Quick-service Restaurant: When one of the global leaders in the fast-food industry rolled out their mobile ordering capability, their biggest concern was ensuring that customers' food was hot when they picked it up. After a tremendous amount of development and testing, they delivered a solution that used geo-fencing and geo-location technologies to ensure their fries would always be served hot and delicious. The app automatically scheduled the order to be processed based on when the customer crosses a geofence to ensure the food is at peak quality when the customer pulls into the designated pick-up parking spot.

Wherever you start, keep reminding yourself that transformation isn't about doing everything at once. You can start with a single action, and often that first action unlocks another opportunity, which uncovers other possibilities, and suddenly you see your customers and your business in a whole new light. The idea that, in an experience-led company, everything is connected is not just lip service. It's reality.

You can set yourself up to take full advantage of this reality and all the opportunities it holds by addressing four key areas: mindset, company structure, people, and technology.
Cultivate the Right Company Mindset
Experience is all about how you make people feel, so you can't approach it solely through the lens of revenue, profits, or technology. Experience is bigger than that.

Total experience is the "channel" via which you build a relationship with customers, employees, and partners—anyone who interacts with your business. And just like human-to-human relationships, total experience is always evolving and adapting. It's not something you can cross off a to-do list. It's something you need to cultivate, iterate on, and improve over time. Some things you do will earn you gold stars. Other times, you will screw up. In either case, there's always something to learn.

A great experience proves that you care. It shows that you are willing to look at the world through someone else's eyes and do everything you can to help them solve their problems in a way that works for them, not you.

This mindset—considering everything you do as being "in service of" the total experience—is the key to customer experience success. And the keys to bringing this mindset to life are empathy and authenticity.
Empathy
Empathy is something that tends to get more lip service than actual play, but it's a crucial ingredient of all great experiences. Merriam-Webster defines empathy as, "the action of understanding, being aware of, being sensitive to, and vicariously experiencing the feelings, thoughts, and experience of another of either the past or present without having the feelings, thoughts, and experience fully communicated in an objectively explicit manner." In other words, empathy is understanding someone's feelings and needs without having to be told.

Obviously, developing true empathy requires that you really get to know your customers, employees, and partners. That almost goes without saying, except that sometimes we fall into the trap of making assumptions about what we think we know. Best practice is to use a rigorous blend of qualitative and quantitative research to get the facts. Persona development can be helpful, but don't discount the value of individual stories to help you shape and refine your understanding of the different people you serve and work with.

And don't be afraid to take a no-punches-pulled look at how you are and are not living up to the goal of being empathetic. You may find that some areas—customer support, for example—may already be predisposed to demonstrate empathy while others may need to work a little harder to shift their perspective and performance. Having those difficult conversations is all part of becoming a total experience company.
Authenticity
Being authentic starts with knowing who you are. You can't be true to something unless you can clearly define what that something is. Business authenticity starts with a deep dive on why you got into business to begin with. What problem are you trying to solve? Whom do you serve? What makes you different? Why do you care?

Authentic companies are committed to the things they believe in:

Zappos is passionate about wowing customers with over-the-top customer service including unlimited call times, no scripts, and no phone trees.

Warby Parker is bringing designer eyewear to the masses at reasonable prices and ensuring, through their buy-one-give-one program, that more people who need glasses have them.

Biolite is working to use advanced technologies and sustainable business practices to create safe, affordable energy for those in need alongside outdoor cooking products for commercial markets.
The Next Step
Think about how to align everyone in your company and everything they do around staying true to your business purpose and mission. This may sound like company culture 101, but when it's done right and in the context of creating a better customer experience, it can be transformative. The process needs to touch every area of your business and involve everyone. Because designing a winning customer experience is an entirely holistic endeavor, you have to get all the different pieces working together in harmony.

Customer experience might seem like an intangible thing, but it's built out of very concrete elements. And we're not just talking about the foundational building blocks of data, design, and technology. We're talking about the entire structure of your organization, workflows, and systems.

Data, design, and technology are the tools you use to craft different aspects of customer experience. But there's a whole other layer of operational and procedural pieces that facilitate experience.
Build Operations to Scale Experience
Even though they may not realize it, your customers, employees, and partners are exposed to your operations, processes, and systems with every interaction. These parts of your business may be invisible, but they have a lot of influence on experience. These underlying operations are the framework that supports and enables the front-end of your business.

Total experience companies know how to reimagine all these behind-the-scenes processes in a business so that they empower more aligned and proactive participation in creating a great experience. This might look like replacing an outdated intranet with an employee experience strategy that allows for better, more relevant communication, which in turn helps lower operation costs while boosting efficiency. It might be an overhaul of digital operations to ensure more reliable website performance so customers are never left hanging. It might be applying experience methodologies across every point of your supply chain to not only ensure the product gets delivered and suppliers get paid, but that each touchpoint is tied together with a vision.
Get Your Employees on Board
Change happens from the inside out. If you put your employees first, they will be able to put your customers first. And if your employees aren't bought into being a proactive part of your total experience transformation, your efforts will fall short.

The importance of having everyone aligned and working toward delivering a consistent experience ties back to the need for authenticity and empathy. Everyone needs to be fully versed on and committed to the mission. On the other side of the equation, you must give your employees the tools, support, and autonomy they need to successfully deliver on the promises your brand makes.

Empowering your employees to think creatively about the entire experience lifecycle and actively participate in making that experience more delightful creates major benefits for your customers and your brand.
Adopt Agile Ways of Working
Because experience is more a verb than a noun, it's important that you're able to adapt to change quickly and efficiently. Agile methodologies are a critical part of achieving the required flexibility at scale. Experience-led companies prioritize the pursuit of exceptional experiences over rigid adherence to a process. They aren't afraid to challenge the status quo in the name of a better experience. Especially in today's environment, companies who succeed will embrace the action needed to pivot, reinvent, and innovate and move faster than they thought possible.

This doesn't mean that experience-led companies are constantly going rogue. Far from it. They employ sophisticated measurement capabilities that allow them to blend data and design to create a virtuous cycle that enables the continuous creation of the 'next great experience'. Since experience is constantly evolving, experience-led companies invest time and resources in careful monitoring of what's working and what's not. This ensures they have a constant flow of insights that inform ongoing improvements.
Tear Down the Silos and Find New Ways to Collaborate
Customer experience is everyone's job because every role within a company impacts customer experience. This means everyone has something to contribute. To take advantage of all those insights, you need to build an organization that allows for a unified approach and deep collaboration.

Tearing down silos often flies in the face of traditional company structures that are organized around functional areas and product lines. But the reality is that customer experience doesn't conform to those artificial boundaries.

Here is an example of experience-driven innovation that took the combined efforts of many disparate parts of the organization that launched them.
Blue Bottle Coffee — Key Insights Can Come from Anywhere
When Blue Bottle raised $20 million, they knew they wanted to translate the magic of their brick-and-mortar cafes into an equally magical online store, but they weren't sure where to start. They ended up pulling together a sprint team that included not only the founder and the head programmer, but also the COO, CFO, communications manager, customer service lead, and executive chairman. This was not your traditional software development team, but the decision to include a wide variety of people and expertise paid off. One of the biggest challenges was how to help website visitors determine which coffee to buy. It was the customer service lead's prompting question, "What do we do in the cafes?" that ultimately led the team to their winning design, which focused on the brew method.
Assemble the Right Team
Every CEO will tell you that employees are a company's most valuable asset. This is doubly true for experience-led organizations.

Talent is what sets experience-driven organizations apart because customer experience begins with employees. Employees not only help define experience; they are the ones who deliver it. From the developer building the product to the customer success agent providing user training to the person in accounting who manages billing, each and every member of your team contributes to the experience.

Making sure that everyone is aligned and able to participate in the overall mission requires that you do two things exceptionally well: recruit the right people and create an environment that empowers them to make a difference.
Recruiting Experience-minded Individuals
Customer experience is every employee's job. To make sure you're hiring people well suited to taking on this responsibility, you want to hire for mindset above all else. This means looking for people who are curious, creative, and self-motivated. Often, these people are trained in multiple disciplines. Even if they specialize in one skill set, they appreciate others—think designers who are curious about technology and technologists who understand (and value) pixel-perfect design.

Recruiting this kind of talent means investing a lot of effort into how you find, grow, and engage the best people. It's critical to establish trust early in the hiring process and to understand what's most important to the kinds of candidates you want to reach. Often, what matters most is work-life balance, career development, and opportunities for both ownership and cross-functional collaboration. The team members who will have the biggest impact on the total experience are the ones who really want a chance to influence the work and the actual outcomes.
Empowering Your Employees with the Employee Experience
Even the best people will only thrive if put in the right environment. You need a culture free of common problems like excessive process, poor communication, internal politics, and bad leadership. Just as importantly, you need a culture that provides the white-space opportunity for people to engage and be successful without worrying that their ideas will be shot down. This means creating an open and highly collaborative environment that encourages cross pollination and innovation.

It's also critical to involve everyone in becoming experience-led. The transformation won't work if you're only focusing on customer-facing teams. You need to include support functions like IT, Finance, Human Resources, and Purchasing. From the boardroom to the front line, everyone has to understand and own the vision and the mission. In this paradigm, no area should be considered solely a cost center because everyone has a direct role to play in the experience, which is to say that everyone has a direct role in the overall success of the organization.

Achieving excellence in these two critical areas not only helps you create and maintain a better experience; it also helps strengthen your company in other ways. For example, when back-office employees feel more ownership in the mission, employee retention rates go up (reducing hiring and training costs). Collaboration between functional areas often uncovers operational efficiencies. And, in general, happier, more engaged employees are more productive.
Harness the Right Technology
Technology is obviously an integral part of customer experience, but it's not its source. The companies that successfully shift to become experience-led are the ones that consider transformation through a business lens, not a technology one.

There are a few key things to keep in mind when considering technology's role in becoming experience-led:

Start with your vision and business objectives, which are the foundation on which you will build your technology-enabled customer experience.

Use blueprinting to guide your transformation and help ensure a well-orchestrated integration of the most appropriate emerging technologies like AI, automation, augmented intelligence, and analytics.

Build a technology infrastructure that is flexible and scalable so you can deliver a more sophisticated, fluid, and adaptable customer experience.

Go beyond expectations by thinking well outside the box. To become disruptive, you need to explore new ways to use technology to offer a better experience, one that offers more value and delight.
Welcome to the Next Chapter in Your Company's Story
The world is changing quickly. Collectively, we are facing many new challenges and discovering many new opportunities. The experience economy is in full swing, and leading companies are already reaping the short- and long-term rewards of investing in experience on a strategic and tactical level.

In the near future, the most successful brands will be the ones led by people who understand that the experience they create is as important as the products and services they deliver. Already, the performance gap is widening dramatically between companies that are embracing experience and companies that are falling behind the curve.

The good news is that it's definitely not too late and you don't have to do everything at once. Becoming a fully experience-led organization ultimately requires that you shift your operational model by adopting the right mindset, setting up the right company structure, and building the right team. But, in the meantime, even small experience-based improvements and innovations can drive game-changing business outcomes.

You can start almost anywhere. The opportunities are everywhere if you know where to look. We believe in the power of experience and are passionate about helping companies define and deliver on their total experience transformation.