Thursday, July 20, 2023
Driving the Digital Future: Empowering Automotive Transformation with Modern Workflows and Tools
By Bill Thompson — Head of Mobility
Driving the Digital Future: Empowering Automotive Transformation with Modern Workflows and Tools
– Head of Mobility — Bill Thompson
The modern automotive landscape is transforming at an incredibly rapid pace. We are seeing advances in propulsion systems, autonomy, connectivity, shared mobility, and Advanced Driver Assistance Systems. Essentially the Total Experience of vehicle discovery, purchase, and ownership is changing.
Driving this reinvention are digital products and experiences. From in-cabin, mobile connectivity and web experience, customers are seeing far more features that add relevancy over time to their vehicles as well as connected services to help enable their journey. The Automotive world has been working with and learning from Big Tech for some time now and is starting to unify cross-channel experiences as they see digital products and experiences as the next big growth area for automotive.
Let's face it, for the longest time our industry has been "making things work". We get used to a certain toolchain, our suppliers dictate deliverables, and it is quite the challenge to get cross organizational alignment.
Change is hard. In fact, it's downright frightening, especially when it could impact the quality of the portfolio or even worse, delay launches.
To make things even more challenging, there are so many tools to choose from and so many different formats to keep in mind. Your 2D tools need to play nicely with your 3D tools; your mobile designs need to be cohesive with your in-vehicle and owner centers; and we haven't even gotten to the employee and service sides yet (we will save that for another time). Development teams have their standards, while Android Auto and CarPlay have their own certifications and processes. It's downright exhausting.
But, there is good news on the horizon. We see more parts of large and small-scale operations coming together to put the customer first and understand things from their perspective. The Customer Experience is truly what is going to drive success moving forward in the modern automotive world and industry is leaning into simplifying and reorganizing their approach on digital teams.
The question facing many companies now is: "How do we keep everything organized, distributable, and scalable with minimal disruption?"
Enter the modern digital workflow and design system. The workflow is the enabler, and the Design system is the collection of tools and processes that power creativity and ingenuity.
Below I share a few high-level thoughts on how the right mix of tools, workflow, process, and ownership can help drive to a more valuable deliverable.
Workflow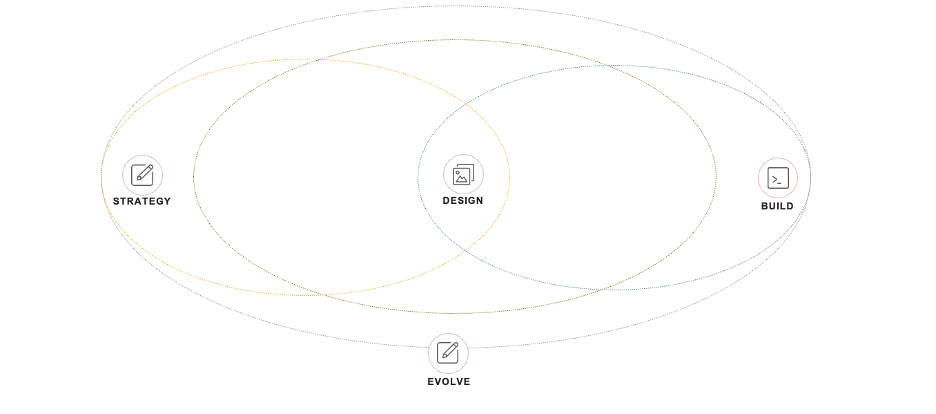 Design System
Design Tools – Thankfully, we have moved on from the days of pixel-by-pixel creation into more specialized tools like Figma, Sketch, Adobe XD. These tools facilitate collaborative design, prototyping, and testing, ensuring that the product aligns seamlessly with customer needs and preferences. 3D tools like Unreal and Unity are driving their way into the ecosystem as well. In addition, studio and development tools like QT.io, Kanzi and Altia are all working to carve out their space.
Traceability and versioning – Establishing a clear framework, enabling stakeholders to track and document every stage of the design and development process is essential especially when considering cross-channel and contextual engagement. By providing a centralized repository for design decisions, iterations, and updates, traceability ensures transparency and consistency, making it easier to address issues and track progress. Git has been a clear enabler in this space for some time for design and development alike.
Efficiency and Design Asset Management – Leveraging reusable design components, patterns, libraries and guidelines, teams can expedite the design and development of new features and products. This accelerates time-to-market, reduces redundancies, and ensures consistent user experiences across different automotive models, not to mention the ability to house everything in a single AND distributable location.
Documentation and Approvals – Where does work start? Who has approval rights and where is it all tracked? Great question. Tools like Jira help teams and stakeholders understand where work is, who is working on what and when it is due. They help to enable visibility, collaboration and in onboarding new talent to a team.
Approvals from various stakeholders can be challenging, especially when organizations are siloed. A design system simplifies the approval process by serving as a single source of truth. It provides a shared language and visual framework, ensuring that all stakeholders clearly understand design decisions. This streamlined approach minimizes miscommunication and aligns the vision and goals of the involved parties.
Scalability – Features OnDemand are becoming increasingly mainstream to provide owners "relevancy over time" in their vehicles. Gone are the days of ship it and wait for the next-generation systems to arrive years later when our leases are up. Now, design and developer communities are producing content downloadable direct to the vehicle to aid users, provide enhanced entertainment, and drive a new monetization channel for the business.
Not only are the digital products and services changing, but companies are quickly adapting from the "old ways" to more modern digital practices. In today's OnDemand society, we want more variety, more access, more features, more connectivity, more data and we want it faster than ever so it is critical that manufacturers, designers and developers in this market are able to understand that they are building the right thing so that they can build things right.
What we have discussed here today is simply the tip of the iceberg. We could go into great depth on any one or all of these categories. In fact, I would love to hear from you. What are your teams needs or struggles? Where do you see opportunities in the future mobility markets?
Every company is at a different place in their digital transformation and enablement journey and the real question is…
How can we help enable your vision?