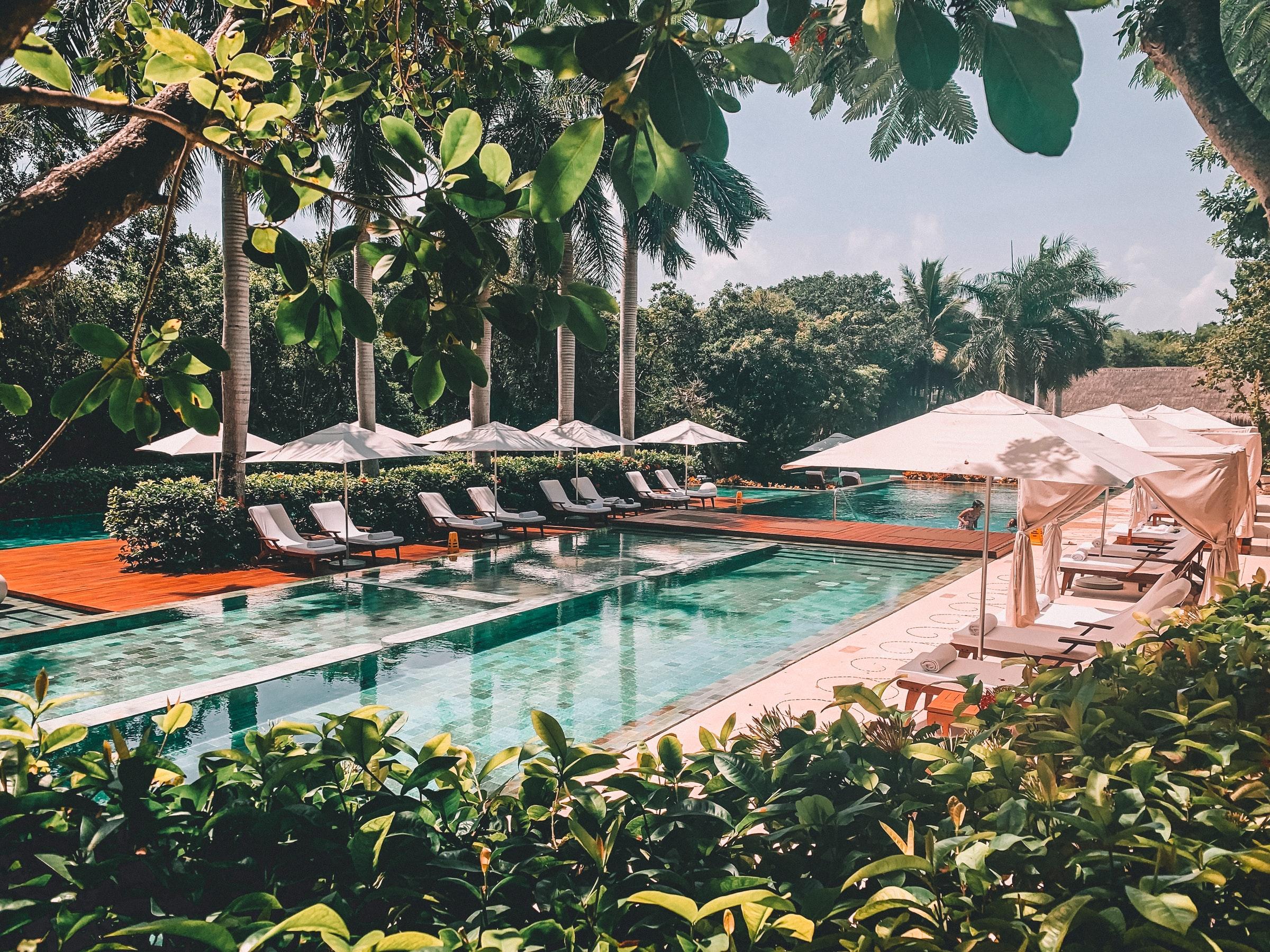 Accelerating Global Brand Management at IHG
IHG
IHG® is one of the world's leading hotel companies, with around 400,000 colleagues working across more than 100 countries. IHG offers a diverse portfolio of differentiated brands that are well-known and loved by millions of consumers around the world.
IHG was using Adobe Workfront and Adobe Experience Manager to manage their marketing web content and marketing projects. They needed to leverage their existing technology and tap into a process their team was already accustomed to. IHG wanted to get these systems working in sync so the content only needed to be entered once, removing manual efforts and a time consuming back and forth revision process. The goal was to speed up delivery and reduce operational costs. IHG worked with Rightpoint to accelerate internal processes, improve team collaboration, and find a solution for a smart integration between existing hotel content and web platforms.
Starting with a Strategy
Optimize the workflows that weren't working
IHG needed to remove redundant internal processes and improve team collaboration during the creation of assets for marketing campaigns. IHG runs hundreds of brand and marketing initiatives via Workfront and each campaign has unique needs to identify with their target market - such as specific imagery, unique display requirements and tone-of voice.
Their process began with a campaign manager creating a project in Workfront with the offer details. Each operational channel received tasks that were sent to the operations team to create the web assets required for the offer in AEM and if changes were requested after the asset creation, more manual updates were required. Any given marketing offer could require the manual creation of hundreds of assets and with 17 supported languages, the asset needs quickly grow, requiring more and more time and resources from operations teams. IHG needed a way to automate the creation of these offer materials along with support for multiple rounds of revisions during the review process.
Rightpoint utilized the Workfront connector to bridge the gap between AEM and Workfront, capitalizing on automation to optimize workflows and reduce redundancies. This helped increase velocity from concept to deployment, which is exactly what IHG needed. Using an intuitive UI inside AEM, we connected the metadata between IHG's AEM assets and content directly with the data they were entering in Workfront. This bidirectional communication allowed these two systems to stay in sync, without manual updates in both systems. We designed a process to dynamically create landing pages and experience fragments inside AEM using the project details entered via Workfront. This process works across multiple brands, allowing for brand differentiation where needed, and eliminates the need for manual asset and site page creation, speeding up the time to market.
Work
Create a Foundation for Content
Rightpoint worked with IHG to ensure that hotel owners were reaching their guests and showcasing the unique features of their hotels. As part of the onboarding and ongoing hotel support, hotel owners enter all their hotel-specific details into an IHG-managed data repository, called Hotel Content Management (HCM). This data includes everything from addresses to phone numbers to hotel images to event details. As a result of hard-coded designs and logic, IHG was only able to support a small portion of this content on their AEM sites. This made it difficult to cultivate a unique web presence to meet the various needs of hotel owners. The goal was to make this repository a one-stop shop for all hotel data to allow owners to utilize it wherever needed, including IHG websites, mobile apps and booking flows. This helped keep the effort low for hotels and created consistent information for potential guests across all platforms.
IHG was already using AEM for creating web content, so we focused our attention on using Experience Manager to its full potential. Working with the built-in capabilities and features of AEM, we were able to connect to this external data system, HCM, to enable flexible, self-serve web content. We accomplished this by integrating data from HCM into AEM, using content fragments, allowing AEM components to pull in and display the HCM data like any other content managed directly inside AEM.
Because AEM is still delivering the web content, IHG can maintain brand integrity and consistency, while delivering unique content from a distributed source. Much like the Workfront integration, Rightpoint was able to remove redundant, manual efforts and increase flexibility for IHG's hotel owners creating a great experience for their guests.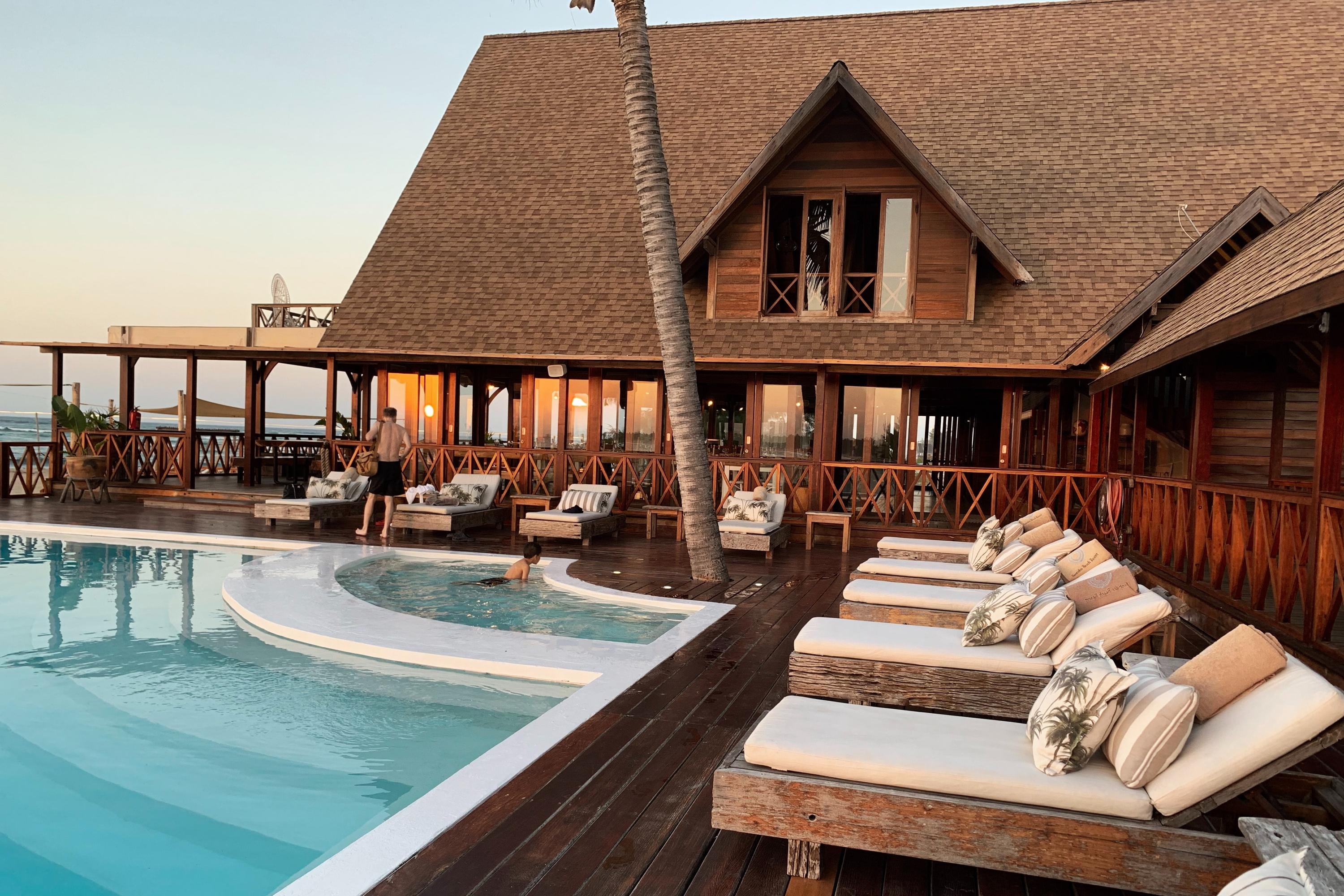 With help from Rightpoint, IHG maximized their technology investments by connecting existing systems to power and scale their global brand management. Workfront and AEM allowed IHG to collaborate more easily and remove the redundancies that tend to exist with enterprise organizations. Our ability to understand the many ways to connect systems together, empower and speed up IHG's marketing teams' ability to create experiences that resonate with their customers. Content flexibility is the key to brand differentiation and personalization.