Monday, April 27, 2020
Marketing in the Experience Economy: Level Up with Digital Operations
By Joseph Lee — SVP, Digital Operations
Though it was coined 20 years ago, the term "experience economy" has never been more relevant than today. In the modern market, companies that take an experience-led approach are thriving, while those that haven't made the leap risk becoming obsolete.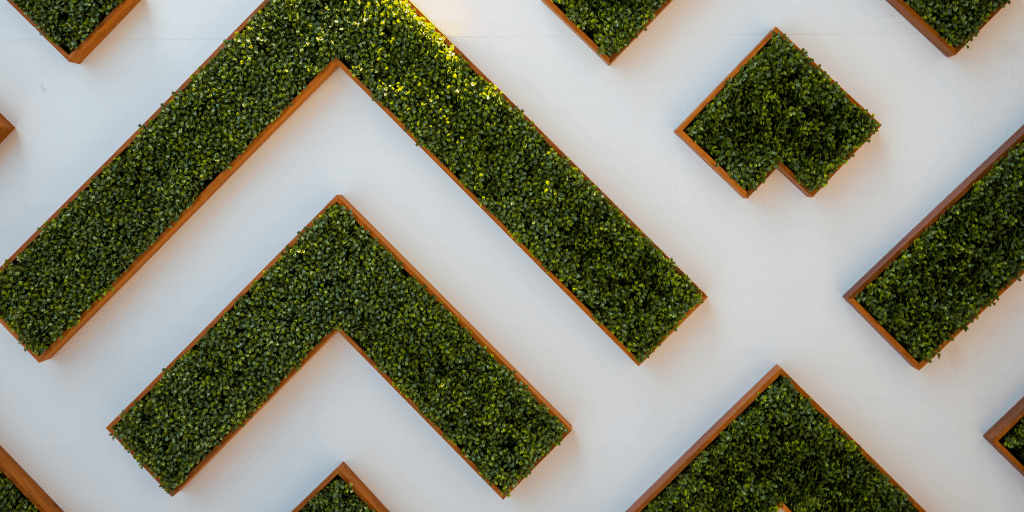 Marketing in the Experience Economy: Level Up with Digital Operations
– SVP, Digital Operations — Joseph Lee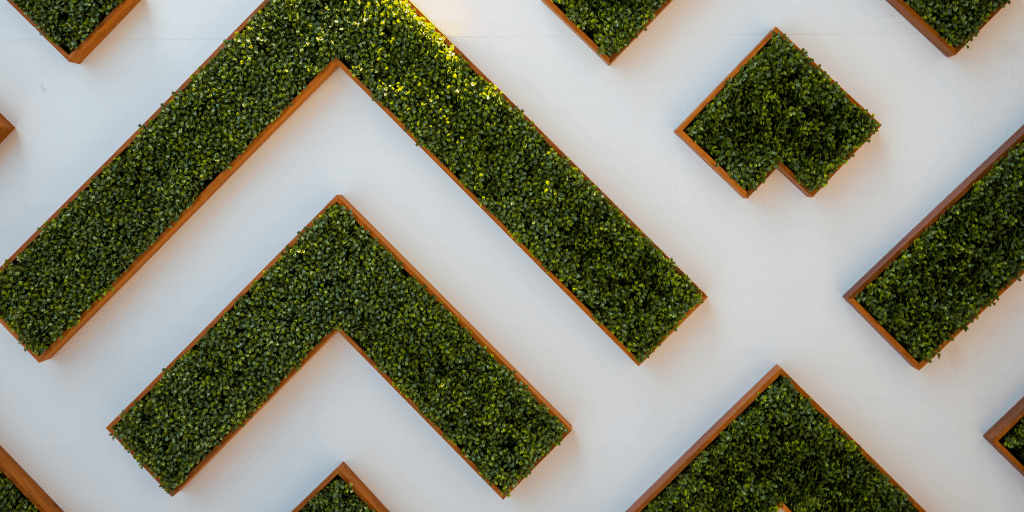 In the experience economy, the experience is the product. Customers are no longer as influenced by a brand's messaging or how long they've been around. What matters to them is how their interactions with a company feel. Winning in the experience economy is about creating positive interactions that connect people and drive meaningful outcomes for both your customers and your business.
Great experiences rely on a company's ability to take a holistic look at experience in a way that blends human empathy with data, creativity, and technology. In the world of digital marketing, achieving this requires not only a certain level of expertise, but also a specific skill set, and the right resources—both technological and human. 
And right now, there are added layers of urgency and complexity for marketers as both consumers and businesses struggle to adjust to the profound changes of doing business during a pandemic. From hiring freezes, budget constraints, and downsized teams to greater customer demand for online services and growing numbers of people working from home, there are very real needs that Marketing teams need to meet under imperfect conditions. 
In this swiftly evolving landscape, the most successful Marketing teams are finding new ways to augment their staff so that they're able to keep pace with customer expectations while driving toward business goals. These teams are learning how critical strong digital operations are to their internal and external experiences. 
Caught in the Middle – The Challenging Dual Role of Digital Marketing
Marketing teams are always working on two fronts: 1) meeting the increasingly sophisticated expectations of customers, and 2) meeting multiple (and sometimes fluid) business objectives. It's a lot to manage. 
On the consumer side, the bar is constantly being raised by the best-in-class experiences delivered by global brands. We have all become accustomed to the convenience and ease of digital experiences that are smart, fast, intuitive, and customer-centric. We have adapted so well that certain things—swipe right for yes and left for no—have become part of our digital language. 
The challenge for marketing is keeping up with the constant evolution and making sure their digital assets are delivering the right kind of experience. From speed to personalization, consumers expect more:
Not only are consumer expectations elevated, they are also expanding as new technologies hit the market. All of these realities combine to put marketers in a challenging position. Even if you launched your website or app fairly recently, there's a good chance it's already in need of updating. 
On the other side, business demands on marketing teams are both dynamic and increasingly urgent as brands work to become more agile and responsive. The challenge here is that a marketing team's ability to deliver against certain business objectives is often dependent on support from shared resources in functions like design and IT. 
Unfortunately, having to lean on other internal teams introduces the usual resource issues. Design, IT, analytics, and other teams have to serve the entire organization, and their priorities are not always aligned exactly with the marketing agenda. In addition to lacking bandwidth or the ability to turn requests around quickly, these internal teams may also have skill gaps in specialized areas that are critical to digital marketing excellence. 
As digital marketing managers strive to meet all of these demands, they are reaching out to digital operations partners who can empower their teams with additional skills, bandwidth, and expertise. Sometimes referred to as "managed services," digital operations covers a wide array of functional areas including analytics and optimization, design, critical support, as well as enhancement and development. 
Savvy digital marketing teams are figuring out that the best way—often the only way—they can level up their performance is by engaging an external partner to help with everything from making better use of customer data to ensuring critical infrastructure viability to executing campaign creative to managing development projects.
5 Ways Digital Operations Helps Marketing
Digital operations plays a critical role in what we call "experience evolution." Experience evolution is critical to success in the experience economy, and it has to do with continually enhancing and evolving your digital experience while maintaining the original vision of your work. This requires ongoing performance measurement of products and strategies, which is then used to inform improvement through continual testing and learning. 
Experience evolution follows a lifecycle that aligns with the product life cycle. This means it involves ongoing and iterative code releases to enhance digital assets, product content, and design as business needs and customer expectations shift. 
Digital marketers who want to drive their company's experience evolution and thrive in the experience economy need to embrace a holistic approach and take advantage of all the available tools, tactics, and technology. This means they have a lot of territory to cover, which is why having extra help in key areas such as analytics, design, and IT can make such a difference. 
Step 1: Understand Your Customers
Gartner predicts that in 2020, more than 40% of all data analytics projects will relate to customer experience. This speaks to the ever-increasing importance of really getting to know your customers—who they are, how they behave, and how they feel about their interactions with your brand. Today, we all have access to an almost endless amount of data as well as a number of highly sophisticated tools that can help us translate that data into actionable insights. 
The challenge for many teams is that they don't have the bandwidth or the specific expertise to a) capture and analyze all the available information, or b) turn it into timely, easy-to-understand analysis that teams can use to inform decisions. Your data might be a goldmine, but only if you know how to extract the good stuff. 
A digital operations or "managed services" partner helps with the heavy lifting on tasks like performance measurement, data tagging implementation, data modeling maintenance, testing, benchmarking, and KPI assessment so your marketing team has all the intel it needs to make smart, fast decisions.
Step 2: Deliver A Wow-worthy Experience
There are so many critical elements to an outstanding experience, and they all need to be maintained and updated on a regular basis. The world stands still for no one, especially if that person is a digital marketer. Customer needs change, the marketplace shifts, technology evolves, the brand positioning pivots. There is always something happening, and most things need to have been addressed yesterday. 
And throughout all these changes, the customer expects a consistent, best-in-class experience from their first interaction and purchase to fulfillment, customer service, and beyond.
Even when your marketing team knows exactly what needs to be done to deliver such an experience, that's no guarantee you'll have immediate access to the resources you need. Most marketing teams struggle to keep up with even the most basic code support and maintenance, never mind tackling the updates and enhancements needed to meet marketing goals. 
A digital operations partner helps close the gap by providing crucial design, enhancement, and development services that help you stay ahead of the curve on minor enhancements, new features, integration projects, and more as well as providing creative copy and design support for digital assets like ads, landing pages, and website content.
Step 3: Keep Your Technology Humming
Of course the best design and technology enhancements in the world won't do you any good if your technology infrastructure breaks down. Staging excellent experiences is not just about the things the consumer engages with directly, it's about how everything connects behind the scenes to deliver a seamless, friction-free experience. It's about supporting and maintaining your critical line-of-business applications. 
Nothing can derail your marketing efforts more quickly than technical difficulties. Whether it's a complete system failure, an isolated error, reduced website performance, or even just an aesthetic issue, there are plenty of things that can go wrong and result in you having a very bad day. 
A digital operations partner gives you invaluable peace of mind by offering proactive management and monitoring of all your crucial systems and assets, and then being available 24/7/365 to address any issues before they become full-blown crises.
Step 4: Manage Your Delivery Process Like a Pro
Analytics, design, enhancement, development, critical support—each of these is a must-have element for digital marketing teams who aim to succeed in the experience economy, but there's one more mandatory piece of the puzzle: project management and a corresponding delivery management process. 
All these moving parts, all these points of integration, all the constant change … keeping all of those balls in the air takes a sophisticated, formalized, and centralized process that provides clarity, defines responsibilities, and keeps everything running smoothly and on time. 
A digital operations partner helps you manage all that complexity with experienced project managers and a well-designed and proven delivery management process. They can ensure that development sprints run smoothly and that everyone is on the same page and tracking to complete all tasks on time. They can manage user acceptance testing and ensure that work cycles allow for consistent evaluation of data to inform and improve subsequent iterations. In short, they can take a lot of things off your plate and a lot of worry off your mind.
Step 5: Remember – This Is a Cycle, Not a Project
Finally, it's important to remember that digital operations is not an isolated project. It's a continuum of activity. At its heart, the experience economy is about focusing on the relationship between data and content: data insights validate content creation, which in turn informs product optimization. Once optimizations are implemented, the cycle starts again—new data, new analysis, new insights—and from there, the process flows through design, enhancement, and development. 
In Closing...
As we move more fully into the experience economy, it becomes increasingly important for organizations to have the capabilities and bandwidth to keep pace with consumer expectations, advances in technology, and their own brand evolution. 
While creating excellent experiences requires the coordinated effort of your entire organization, the digital marketing team plays a pivotal role. They are responsible for many of the customer-facing elements of the experience, and their work both relies on and supports other functional areas like design, IT, product, and sales. 
Many marketing teams are realizing that the best strategy is to acknowledge that they don't have to do it all on their own. Often the most efficient and cost-effective ways to ensure you have all the resources you need (when you need them!) is to engage a digital operations partner who can not only increase your capacity, but also provide specific skills and expertise that you may not already have on your in-house team.